What is a Corporate Cleaner?
A Corporate Cleaner is like a domestic worker but they work for a cleaning company. Together, in a team, the Corporate Cleaners clean different places like offices, hospitals, schools, gyms etc.
For example:
offices
hospitals
schools
gyms
government spaces etc.
The cleaning company is hired by companies or other establishments to clean. Instead of having one person work all day in an office, these teams come in for an hour or two. Because the teams work quickly, they do not disturb the workers. They are in and out and very efficient.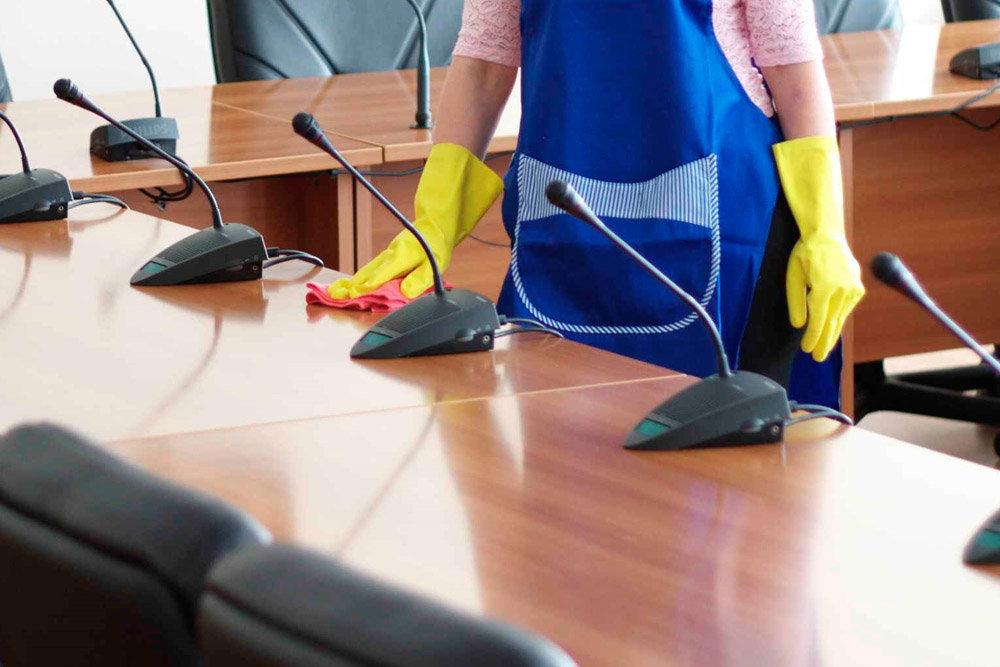 Understanding More About Commercial Cleaning Services
The more you know about the commercial cleaning industry, the better chance you have of choosing a cleaning company that will be the right fit for your business. Read on to learn some of the basic principles of commercial cleaning:
What is commercial cleaning and who is it for? Much like residential cleaning is the cleaning of residential properties, commercial cleaning is cleaning for commercial properties or properties where business is conducted. Commercial cleaning is a relatively broad term and can also be used to describe the cleaning of facilities that are not used for business in the traditional sense, but nonetheless, require professional cleaning services. These include schools, universities, government offices, manufacturing facilities, health care clinics, and religious facilities.
What types of cleaning services do commercial cleaners provide? A commercial cleaner should provide whatever types of cleaning services their customers need in order to maintain a healthy, hygienic work environment and professional atmosphere. These services typically include detail cleaning of bathrooms, polishing of fixtures, comprehensive dusting and vacuuming, disinfection of high-touch surfaces, and organization of areas that need to look presentable.
What qualities make a commercial cleaning service stand out? A high-quality commercial cleaning service in Columbus will offer you a free quote and in-person cleaning consultation to discuss how their services fit your needs. In addition, you'll want to choose a commercial cleaner that has been fully bonded and insured and is experienced in working with similar businesses in your field.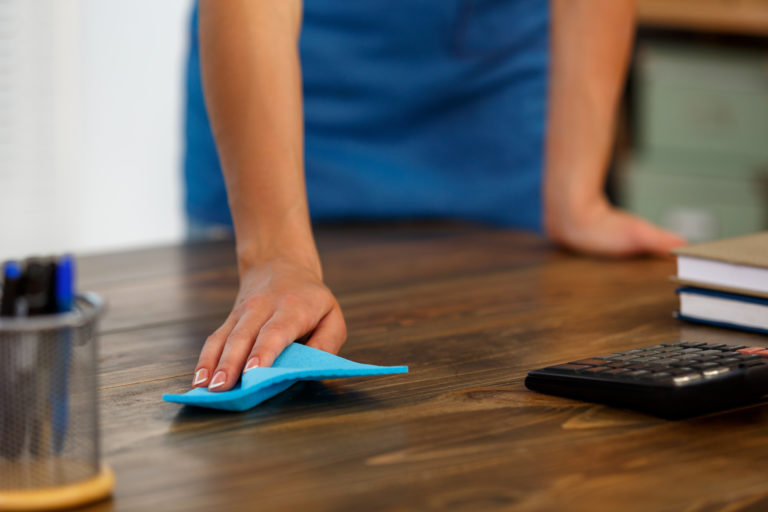 Things to Look for While Choosing a Commercial Cleaning Service
Most people outsource cleaning to a professional when it comes to commercial cleaning services. It could be overwhelming to decide on the right professional to clean up your workspace. Here we have provided a whittled list of few things to consider while looking for a commercial cleaning service.
Are they well-trained?
While hiring a cleaning company, make sure that the professionals you choose are certified and well-trained to perform the particular job. They should be trained to use advanced equipment and know how to treat and take care of furniture, flooring and other materials in your workplace. So, perform thorough background checks and ask about their training procedures to choose the right one.
Type of Equipment
A regular mop and a vacuum can make your residential cleaning easier and quick. But, when it comes to a professional cleaning service, the experts should make use of the latest equipment to increase the proficiency of the cleaning job. Also, enquire whether the equipment they are using is of commercial grade and they offer green cleaning.
Experience
The commercial cleaning companies that have years of experience in the field will have a proven track record of success to deliver their promises to clients. If the professionals you are hiring are highly experienced, they can tackle any number of jobs they are asked to do and knows what technique or equipment should be used to get the job done right.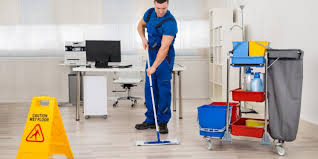 5 Key Factors to Consider When Choosing a Cleaning Company
References. Ask cleaning companies to provide you with references who can vouch for the quality of their service. Many keep Written recommendations from their clients on file. 
Experience and training. Experience is critical, but it's far better when backed by specific and ongoing training. Ask for information about the training staff cleaners receive, who trains them, and how often their training is refreshed and updated. 
Certifications. Cleaning Industry Management Standard (CIVlS), Occupational Safety and Health Administration (OSHA) compliant, and ClMS Green Building — these are all things that are going to protect you and your company and, in some cases, save you substantial money. Ask for a list of all certifications related to your business. 
Insurance. Make sure any commercial cleaning company you consider is fully insured for the safety and security of you, your company and your facility. 
Availability. Ask your cleaner about blackout times in their schedule. Do they have any? What is their policy on emergency requests or issues that arise outside of regular business hours? Get real-life examples of how they've come through for specific clients. 
Take the Time To Vet Them Thoroughly
When considering a commercial cleaning services company, you are trusting them with your business, equipment and potentially sensitive information. So, you want to work with an experienced company that has many years of experience in your industry and can clean the type of building or facility you have.
You can learn a lot about a company from the customers they work with and what they have to say. Ask for references and call them. A credible company will have no problem providing you the names and contacts of a few customers for references.
Here are a few other ideas that can help you evaluate a commercial cleaning services company.
Search on social media or search engines for any customer or employee complaints.
Search review sites to read about customers' experiences and to see that problems were addressed and handled promptly.
Consider doing a credit check to evaluate the company's financial health
If you find something that concerns you, bring it up with the commercial cleaning services company and listen to their response.