What do I need to know before hiring a personal injury lawyer?
After sustaining a serious injury, the last thing that you want to do is deal with a legal battle. That is why you need to employ the services of a reliable lawyer.
But how do you know which attorney to trust? What is a fair price? What questions should you ask when selecting an attorney to represent you?
You need an attorney because they have a long list of skills: be it knowledge of legal proceedings, assistance with filing paperwork or something else, you will be relying on this person as your case is handled. While these skills are invaluable, they will also take what is known as a contingency fee, or a part of your settlement.
Keep in mind that not every injured person needs an attorney. It comes down to the injuries sustained and the amount of money at risk. If you only received scrapes and bruises and there are no issues with liability, you may not need a lawyer. This approach is a great way to save money, but is not an option for those with more serious injuries.
Does Your Case Need an Attorney?
This is not an easy decision. Know what you can handle alone and what cases you will need a lawyer for.
Selecting the Best Personal Injury Attorney
Most people would never even consider handling their own case due to lack of legal knowledge. If you are in this majority, then you will want to hire the best attorney possible. Luckily, there are easy ways to tell if your potential lawyer is someone that you can trust or just a snake in the grass.
Settlement Payout and Contingency Fees
Lawyers' fees are as varied as lawyers themselves, but there are certain rules of thumb that most will follow. A contingency fee will usually be one third of the final settlement – that's after other expenses are taken out. However, you should expect to pay 40% of the settlement if your case goes to trial.
There are times when you can negotiate fees, but you should not expect significant changes.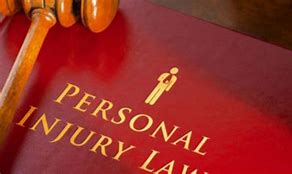 Questions to ask before hiring a personal injury attorney
If you've suffered an injury due to someone else's negligence and plan to pursue those responsible, you will need to hire a personal injury attorney. But if you want to receive compensation, there are some important considerations to make. Your personal injury lawyer will likely be working on your behalf for years, and his or her experience, efficiency and business practices will determine not only whether you win your case, but also how much you receive. Read ahead to find out 5 questions you need to ask before hiring a personal injury attorney.
1. Do You Have Experience With This Kind Of Case?
Personal injury lawsuits are desirable cases for most lawyers, hence the intense competition and ubiquitous advertisements. But just because an attorney advertises personal injury representation doesn't mean they know how to best handle your specific case. Ask for details about your attorney's results and experience. You wouldn't purchase a new vehicle without learning if it is reliable and suits your needs, hiring an attorney should be no different.
2. Do You Have Time To Start My Case Right Now?
A well-known attorney is also a busy attorney. Too many times, personal injury lawyers take on cases and sit on them for extended periods of time before filing suit. Ask your potential lawyer how many cases they're currently working on and how much time they have for your case.
3. What Is Your Contingency Fee?
Personal injury cases generally work on a contingency fee, wherein your attorney earns a negotiable fee of 25 to 40% of your settlement. The contingency fee agreement stipulates that no legal fees will be charged unless there is a recovery. If you have a good case, you can find a personal injury attorney to work on contingency. But know ahead of time that the more severe the injury and the stronger the case, the more room there is to negotiate the numbers.
4. Will I Have To Pay Advanced Case Costs If We Lose?
On top of the contingency fee, some lawyers also charge costs advanced. These can grow to a large sum if your case is prolonged. In your initial agreement, you should ask for a guarantee that you will not be responsible for out-of-pocket expenses—with all legal fees paid out of your reward.
5. How Soon Will My Lawsuit Be Filed?
Ask for dates and give them a deadline. Without one, many lawyers will delay filing your case as long as they can. This not only accrues advanced costs in some cases, but also allows the attorney to develop a deep backlog of future work. If you have a good personal injury case, the sooner you file the better. Ask your potential lawyer if your case can be filed within two weeks.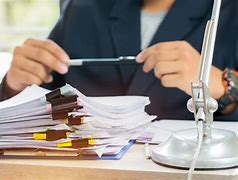 How often will we discuss my case?
Your personal injury lawyer would have other cases to handle, so it would be best to manage your expectations regarding this. However, you should also feel comfortable enough to approach them directly when you need updates on your case.
An alternative would be for you to agree upon a time frame or schedule when you'll be receiving communication about any developments related to your case.
What am I supposed to do? How can I help?
Prior to working with a personal injury lawyer, ask them about your role in the lawsuit and what you can do to help advance your case. Do you expect to be hands-on with your case, or will you leave everything to them?
Different lawyers have different styles of handling the cases they get. Ensure both of you understand what you're supposed to do and let your potential lawyer know how involved you want to be.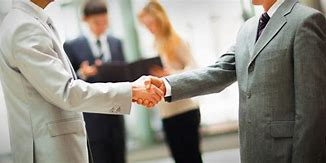 Will I Have To Go To Trial?
If your potential attorney responds that the case will likely settle, be very careful about the amount you're settling for. If your attorney plans on settling, it is possible that he or she is not fully prepared to take your case to trial, which means a reduced likelihood of winning when and if the case is called into court. If the case is going to trial, try to establish a timeframe. Many personal injury cases can be resolved in three years and a proactive attorney working under a deadline can oftentimes get it done sooner.
What Is My Case Worth?
If your lawyer has experience, they'll be able to give you a ballpark figure. It may be a broad range based on liability, discovery, medical issues and other factors, but your attorney should have a figure in his or her head. Not only should they be able to tell you an approximate worth of your case, but they should also explain the unknowns. If it seems too good to be true, it probably is.
Mistakes That Can Affect Your Personal Injury Lawsuit
If you're involved in a personal injury case with an at-fault driver, there are some important safeguards you can take to support compensation for your claims. Many people have had distorted or misleading evidence used against them in court and it all could be avoided by keeping these five common mistakes in mind.
1. Forgetting that you are under investigation
If you're involved in a personal injury lawsuit, you should expect that the insurance companies involved (including your own as well as the company behind the at-fault driver) will be investigating you at some point during your case. This may involve photos and videos of you out in public. If you've engaged in an activity that may have pushed the limits of your injury, it is best to be honest and forthcoming with that information. While a juror may understand that you had some necessary task and felt up to the effort on a given day, he or she will not be very forgiving if you deny physical activity that's been caught on camera.
2. Talking about your case
There is no circumstance under which you should talk about your case with anyone hired by the at-fault driver or insurance company. No good can come from it. If an adjuster, defense lawyer, or even a juror tries to contact you, have them call your lawyer.
3. Divulging details on social media
Facebook, Twitter, and other social media are essentially public-facing websites—prime material for investigation by insurance adjusters and defense attorneys. Even if your accounts are set as private, they may be able to find pictures, text, or other material that can help their client avoid full responsibility. For example, pictures of your recent activity can be referenced to show that you are not as injured as you claim—even if it's a still shot of you standing up with a smile on your face.
4. Signing away your rights
There is no need to sign ANYTHING regarding your case without consulting with your lawyer first. Simple releases can contain fine print that waives future claims or allows the at-fault insurance company to access your medical records. Always check with your lawyer first.
5. Ignoring your doctor's advice
While involved in a personal injury case, always follow the advice of your doctors. This includes a commitment to appointments and a subscription to any therapy regime. It is important to show that you are working hard to get better. To this end, you should save all pill bottles, prescriptions, casts, braces and any other items from your doctor as preserved evidence of your personal injuries. This is evidence of your personal injuries, and it must be preserved.