Factors to Consider When Looking for a Mold Inspection Company
Exposure to mold can have serious health effects such as a cold with accompanying flu symptoms. It is vital to have mold inspection conducted in your home to eliminate such issues that might emanate from mold. The choice of a mold inspection company is not easy. Therefore, you have to consider several factors before opting for a mold inspection company. This article explains these different elements.
Certification
You should do extensive research before settling on a certain mold inspection company. Most companies have websites and the "about us" page reveals whether they are industry certified or not. The mold inspection field might appear to be hugely unregulated. However, check whether they have certification from the Institute of Inspection Cleaning and Restoration (IICRC).
Testimonials and Experience
Testimonials and experience are essential factors to consider. They help ensure that you do not settle for mold inspector who is actually a rookie. The testimonials could be by word of mouth or you can find them in the inspectors or company's website. This therefore implies that you have to enquire about the company and any possible recommendations. It ensures that you settle for a company that will exceed your expectations.
Insurance
It is vital to hire an inspector who has insurance that duly covers them. This protects and guards you in case there might be any possible losses. Insurance is therefore very important, especially pertaining to liability if any accident happens in your house. This also applies when there is sub-contracting. Such contractors also have to be well trained and insured as well. They ought to bear documents or credentials clearly depicting the same.
Price and Pre Testing
The price of mold inspection varies from company to company. It is good and prudent for you to get quotations and compare them before choosing and settling for one. Some companies insist on pre-testing mold but this is not important, as it escalates the prices. Professionals who insist on doing these tests only want your money and to ultimately drain your bank. It is also not ideal for you to choose quotations that are exceedingly low hence; this should be a major red flag. Only quacks charge very low prices, as they are not properly trained but just merely experimental.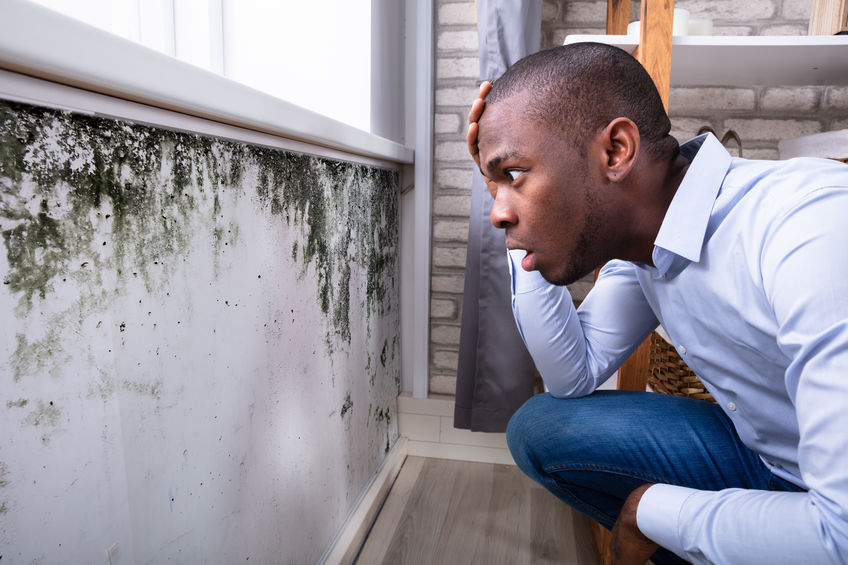 How to Choose a Certified Mold Inspector
Experience
How many mold inspections has the company performed? An experienced mold inspector most likely will have performed several hundred mold inspections per year. That way you know the mold inspector has seen a wide variety of scenarios. Ask your mold inspector how many verifiable mold inspections have been performed in the Los Angeles area.
Credentials
There a several types of certifications and as many certifying organizations. The mold inspection company should carry Workers' Compensation insurance and professional liability insurance. They should hold membership in good standing with at least one nationally recognized trade association for mold professionals. The certifying organization should also be nationally recognized with an online registry of certified professionals. In both cases, you can verify the mold inspection company's trade association membership and the mold inspector's certification. Not all certifications are created equal! Make sure the mold inspector's certification is based on verifiable work experience and the certification is issued by an accredited educational organization.
Inspection Equipment
Every mold inspector should have the basics: a moisture meter, an air sampling pump, and a respirator. Several other tools should be at the inspector's disposal including sampling media (swabs, air cassettes), flash light, gloves, knee pads, and a mirror. There are various types of each of these tools. Ideally, the mold inspector will have the latest technology available. There are other tools that are high tech such as a thermal imaging camera which is a tool designed to detect temperature variations typically associated with moisture.
References
With the abundance of review sites on the internet, it should be pretty easy to get an idea about the mold inspection company's reputation. Any company that has been around for several years is bound to have a couple unsatisfied customers. But what is even more alarming are no reviews at all. It makes you wonder if the company has been around long enough (or is qualified enough) to be considered for the job at hand. With some due diligence on your part, you should be able to see a trend in the volume of reviews: a majority of good reviews means you probably have a reputable mold inspection company under consideration. Also, make sure the company actually responds to reviews. If a company ignores any review, it could mean a company lacks the appreciation for every customer served. A popular subscription based consumer review site is Angie's List. Reviews are provided by real people that pay to be on the site. There is a mutual understanding among members that the reviews are only useful if they are truthful. A paid subscription-based consumer site means members have a vested interest in providing genuine reports because s/he will be depending on other reviews when making his/her hiring decision. Other popular review sites are Better Business Bureau, Google Maps and Yelp
Mold "Test Only"
In my opinion, mold inspection companies should only perform mold testing and not perform mold repair. It is considered a conflict of interest to do both because the test and repair company may exaggerate the problem in order to overcharge for a solution. Mold inspection costs for "test only" companies are paid at the time of the inspection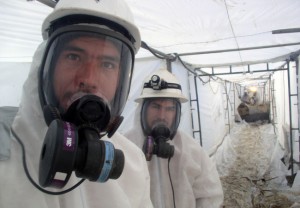 Picking The Right Mold Inspection Service
It takes a lot of things in order to live healthily, and one of the most important aspects is to have a healthy living environment. We know it's pretty obvious, but that's why proper cleaning and an adherence to hygiene really matters, even more so than having a place that looks good. In order to achieve that, you need to clean regularly and have preventative maintenance done, such as regular mold inspections.
That's easy enough, right? You either jump online or grab your Yellow Pages, book an appointment with the first mold inspector you find, and you'll be assured of getting excellent service and wonderful results, all at a reasonable price. Well…it doesn't quite work like that. Just like any other type of business, there are companies you'd be delighted to work with, and then there are the less desirable ones. Read on for a few tips to help you choose the right mold inspector.
First, remember that not everyone has the same kinds of problems with mold. Some people are strictly taking precautions by having an inspection done. Others have had recurring issues, and they're praying the problem is gone. The wise choice is to pick a company that handles numerous issues, inspections to let you know what your situation looks like, and eradication to get rid of mold once and for all.
What a company does is important, but how it does it is just as important. Specifically, the company you consider ought to have access to the latest equipment. They should have testing equipment for moisture testing, air quality testing, HVAC reports, leak testing, and microbiological testing. Once the inspection is concluded, you should expect to receive a report laying out how serious the mold situation is and what can be done to resolve it.
Next, it's important to find a company that's been in business for a while and has a proven track record. If an inspector has been on the job for a long period of time, they likely have gained the experience to recognize a number of different issues and have a number of solutions. You'll also want to ask if the company is licensed and if their employees hold certifications for providing mold inspection services.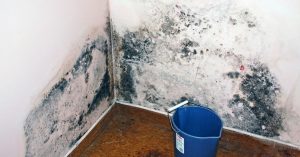 Tips to Get an Effective Mold Inspection
The mold inspection and remediation process is a balancing act of ensuring occupant health and safety and preserving the property value for the owner.
The mold inspection company you choose should offer a value proposition that stands apart from others. The credentials should include a certification, experience, a fine work product and a competitive price. In addition, the company should be able to provide multiple references of past customers who were satisfied with their experience.
To minimize the chance for conflict of interest, the mold inspection company should strictly be in the business of inspecting, testing and consulting. That way, the company has no vested interested in benefiting from the repair that may be necessary through mold remediation.
The inspection report should be a two-part document – lab results and an inspection report. Once mold testing is conducted, samples should be sent to an independent laboratory for analysis. The results of the lab analysis will be interpreted by the inspection company, which will then provide a comprehensive analysis of the property condition, laboratory findings and recommendations
The report should be easy to understand when you read it. Some inspectors simply provide lab results without any additional documentation. An inspector also serves as a consultant and should be able to produce a document to reflect his/her interpretation of the inspection process
Tips of Choosing a Mold Inspection Company
There are many health problems that are associated with mold exposure. Hiring a mold inspection company immediately you notice a problem is very important. The main reason you are hiring this company is so that they can be able to identify the main source of the problem you have. The mold inspector will also provide you with advice on what you need to do about your problem. Choosing the right mold inspection company is imperative if you want your work to be done in the best way. Here, I will talk about the clues that you can use to help you choose the best mold inspection company.
As you choose the mold inspection company, you need to consider the training that they have. Hiring the best company is very important even though the industry is not regulated. You need to look out for institutions that can assist you to choose the best mold inspection company. If the mold inspector is trained, it means that they understand about building envelop. They also have important certification in mold inspection and infrared technology. If the mold inspection company has certification in water damage restoration, you can hire them for the services that you need
Prior settling on the mold inspection company, you must ensure that you know of the procedures that they use to offer their services. If the inspector is well trained and experienced, they will have a checklist that they follow when providing these services. It is important to hire an open company because they have the ability to explain to you the procedures that they use step by step on how they identify the areas where mold in coming from in your property. If the company has the right protocol, they will have the capacity of identifying the problem you have within a short amount of time
The equipment and tools that mold inspection companies use can play a major role in the company that you decide to settle on. In the mold inspection industry, there are numerous tools and equipment that companies can use for inspection and detection of mold. If the mold inspection company has invested in the right technology, then you can be sure that the services that they offer you will be of high quality. The upside of having this equipment is that it can help the company detect your mold problems as well as confirm these findings. If you want to get high quality services, you need to hire a company that has trained its employees to use mold inspection equipment; this training will also help these people to offer you efficient services