Tips For Hiring Quality Movers
With millions of moves every year in the United States, it's a minor miracle that most of them go smoothly, with no issues whatsoever. Hiring quality moves is a must, of course.
Moving inventory
A reputable moving company will take inventory of all your belongings and determine the bulk and weight of your move either in person or through a virtual survey. The estimator should be thorough and check all of your storage places such as cupboards, drawers, garages and bookcases. A large component of the mover's price is based on the weight of your stuff and the space your goods take up in the truck. Be sure you understand this estimate and that it is as accurate as possible.
Get a thorough walk-through
An estimator who performs a quick walk-through without noting what you plan to move is going to be off the mark. A good estimator will ask questions about what you plan to take from your current house to your next home. So, be sure you are prepared to tell the estimator which items you don't want on the truck—the items you plan to give away, donate to a charity, sell in a yard sale, or leave behind for the new owners.
Don't pay a large deposit
Reputable movers won't demand cash or a large deposit before moving. You should only pay upon delivery. If you pay in advance, you have no control over when you will see your belongings again. When you do pay, use a credit card to help protect you from possible fraudulent activity.
Avoid moving companies with a name switch
Some companies avoid being assessed by the Better Business Bureau by doing business under a variety of names. Be sure the company has a local address and information about licensing and insurance. Their employees should answer the phone with the full name of the business.Find out if there are any other names the company "does business as," as well as their state and federal license numbers. Search online to see if there are complaints about the company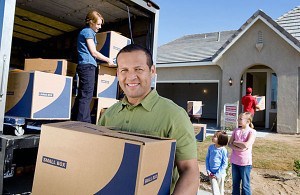 How to Choose a Reliable Moving Company
Finding a reputable moving company requires doing some research, but the payoff can be worthwhile.
Hire a local mover. If you hire a moving company based in your area, you'll avoid being tricked into doing business with an unscrupulous mover operating solely over the internet, says Scott Michael, president and CEO of the American Moving & Storage Association, a trade group that represents companies that handle local, interstate, and international moves
Get estimates. Get at least three written in-home estimates, Hutt advises. Be suspicious if an estimate is unusually low or if the moving company provides an estimate over the phone or online without sending a representative to scope out the job. It may be a sign of scam
Verify credentials. For moves between states, a mover must have a number issued by the Department of Transportation. It serves as a license that identifies commercial vehicles transporting passengers or hauling cargo in interstate commerce. If the mover you're considering is licensed, it must provide the DOT number on its website and in its advertising, says Kurt Larson, a spokesman for the Federal Motor Carrier Safety Administration, a division of the Department of Transportation that oversees truck and bus safety. The mover also must have a carrier number from the Federal Motor Carrier Safety Administration.
You can check the DOT and motor carrier numbers, one way to ensure that the company is legitimate.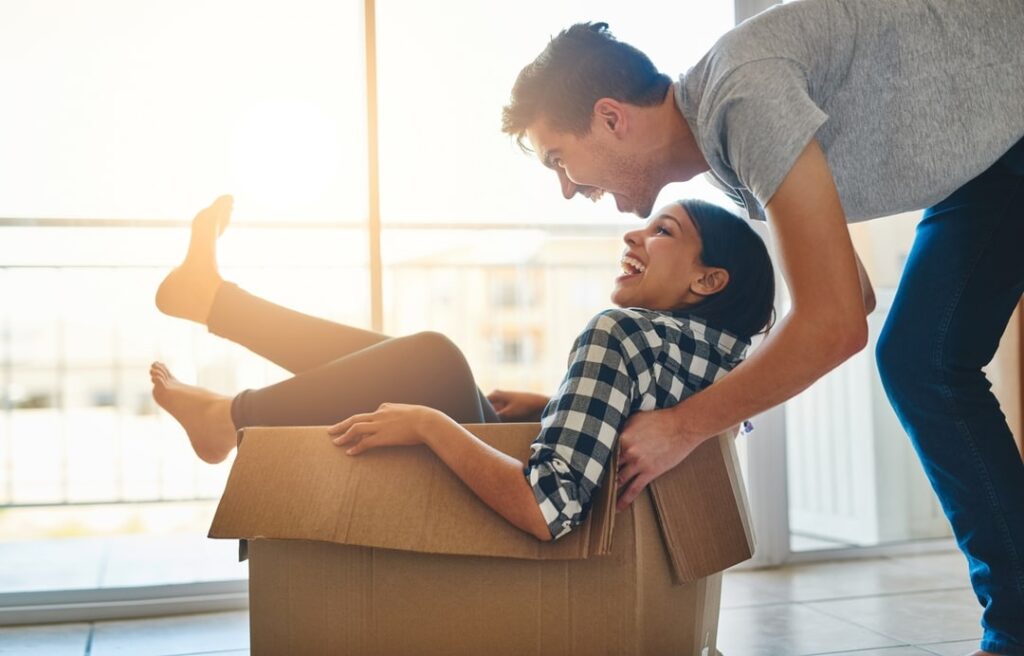 Picking a Moving Company: How Do Your Choices Stack Up?
Selecting a moving company can be overwhelming. You probably have a few friends with recommendations, and there are plenty of movers' ads online and offline — but which company's the best fit?
Licensed means safe
The first and most important point to investigate is the company's legal status. Movers may claim to be licensed and insured, but unless you can confirm that, don't take it at face value.
In-state moves
Many states have rules and regulations to monitor household goods carriers at a local level. Usually the authorities responsible for overseeing intrastate movers are the state Department of Transportation or the Public Utilities Commission. Contact the relevant authority.
Out-of-state moves
Check with the Federal Motor Carrier Safety Administration (FMCSA), the agency that grants permits to all moving companies engaged in the interstate transportation of household goods.
Overseas moves
Ensure that the ocean transportation intermediary involved in the moving process is certified by the Federal Maritime Commission (FMC), the federal agency responsible for regulating U.S. international ocean transportation to protect U.S. consumers. Don't even consider moving to another country without researching whether your chosen company has been approved by the FMC.
How to Choose Movers that Are Right for You
Movers that are licensed. When you're moving from one state to another, your movers must be licensed with the federal government, which means they'll be assigned a Department of Transportation number. You can check ProtectYourMove.gov to ensure your movers meet the necessary requirements. For local moves, every state has different licensing requirements. If you're moving within your state, call your state moving association to check your movers' licenses and other requirements.
Movers that give you a written, in-home estimate. In-home estimates are the best way for movers to give you a reliable quote, since they can see how much stuff you have and whether there will be any obstacles to your move (e.g., stairs, a hard-to-access location). Whenever you get an estimate from a moving company, make sure it is in writing. You cannot rely on verbal estimates
Movers that have good reviews. A moving company may post testimonials on its site, and that's a great starting place for your investigation. But you'll want to do your own research. Check with the Better Business Bureau and other moving review websites to verify that the movers you're considering have great practices overall.
Experience. Think about how much experience you want your movers to have. Sure, the new company might offer lower rates, but you have to consider what you might be giving up in professionalism and quality should you go with less experienced movers.
Services. Do you just need the basic services – like packing, loading/unloading and transporting – or do you require a whole range of services? Other services can include everything from storage to car/boat transit, assembly/disassembly, shuttle services, crating and more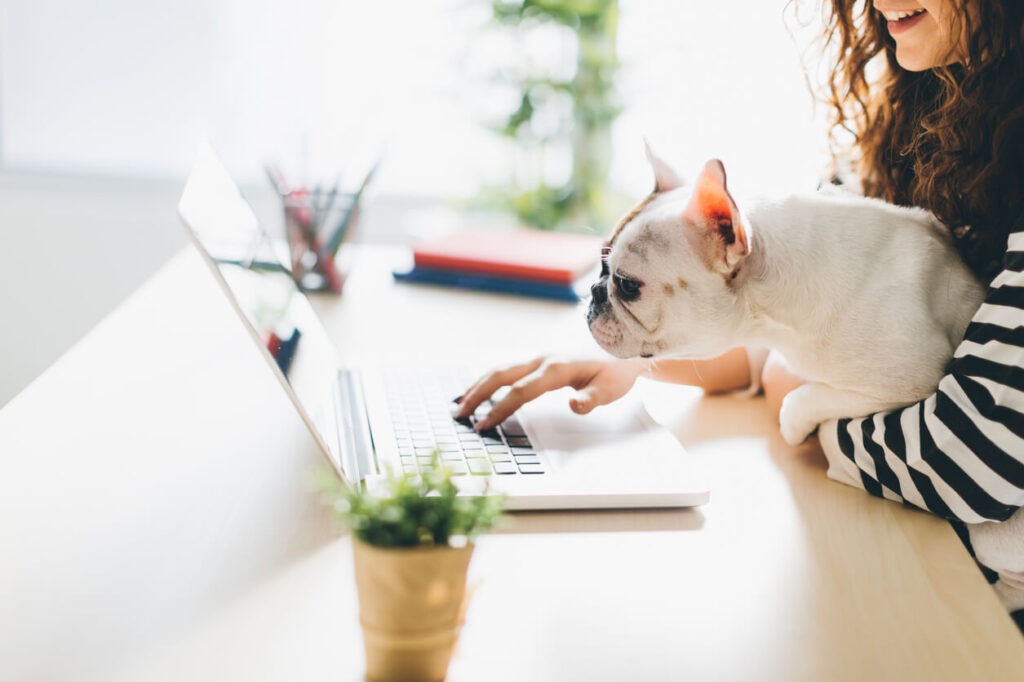 HOW TO CHOOSE THE RIGHT MOVING COMPANY
Moving this year? Hiring a moving company starts with knowing what to look for and which questions to ask. After all, you're trusting people you don't know with your most precious items during one of the most stressful experiences of your life! It's important to do your research so you're sure to hire the best moving company for your needs.
START EARLY
Moving day is stressful enough without scrambling to find a moving company at the eleventh hour. Start your research early so you have plenty of time to compare companies and estimates. As a rule of thumb, if a moving company is available at the last minute, it's probably for a reason.
READ REVIEWS — LOTS OF THEM!
Online reviews and word-of-mouth are the best place to start when choosing a moving company. Ask friends and colleagues for recommendations, and read reviews on trusted sites like Yelp, Google and the Better Business Bureau. Reviews provide a reliable, unbiased look at a company's level of service in action.
FIND EXPERTS IN WHATEVER YOU NEED TO MOVE
You don't want just anyone transporting your precious baby grand. If you have speciality items — like pianos, gym equipment, or pool tables — find a moving company with experts who know how to handle them properly. Usually companies will list this information on their website, but reviews are also a great place to look.
GET ESTIMATES
Once you've compiled your shortlist of moving companies, it's time to get estimates. As a golden rule, if a moving company doesn't give you an on-site estimate, you shouldn't hire them! If possible, get at least three in-person estimates before committing. This way, you'll have sufficient options to consider when making your final choice.