STEPS TO CHOOSING THE RIGHT WEDDING PHOTOGRAPHER
Create a detailed action plan
Everything from your chosen venue to the time of year will affect your wedding photographs. If you've got your heart set on certain shots, like couple's portraits at sunset or a sparkler send-off photo, then you need to talk it through with your photographer.
Decide on the right style
A professional photographer distinguishes all the subtleties of shooting a wedding. They'll know exactly when to photograph your groom as he first sees you walking down the aisle, how to achieve the perfect confetti shot, and what to do in the event of rain. A creative and flexible approach often results in the most breathtaking and brilliant wedding photographs.
Browse your photographer's portfolio
Look through the portfolio of any photographer you're considering. You won't just be looking for examples of the weddings they've captured. You'll also be looking at their different styles and approaches. When you find the photos that resonate with you, you've found your style and photographer.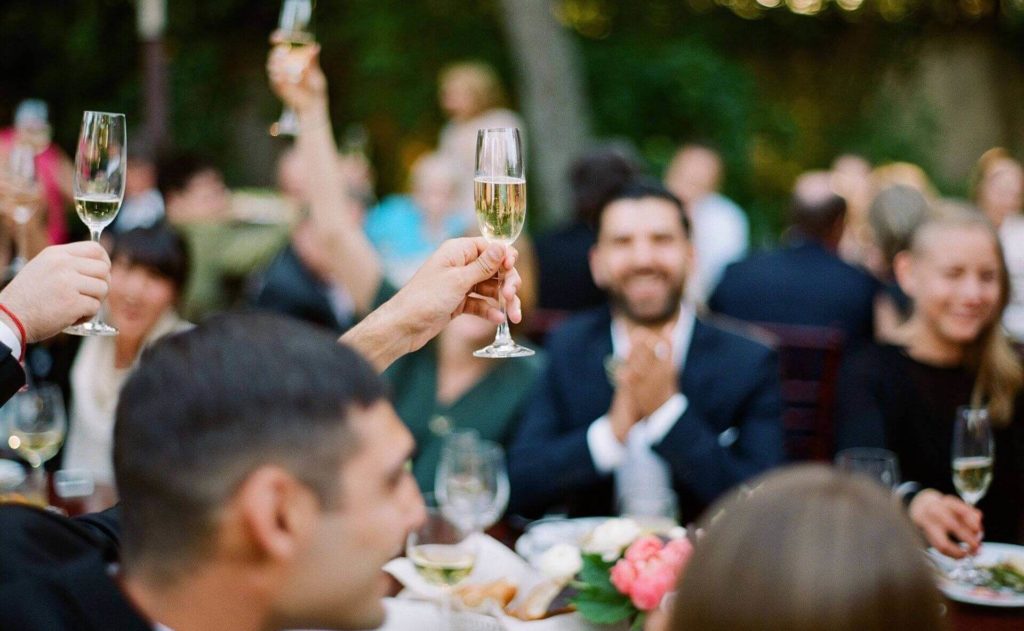 Advice For Choosing A Wedding Photographer
Make sure you mesh
Look for an honest, organized, friendly photographer, because that's who will be spending the day by your side.
Get the details for editing timeline and deliverables
After the last toast and grand exit, the photographer's work is far from finished. Knowing what to expect in the post-production process will help balance all that excitement and anticipation to relive your best day through photos.
Understand rights to the photos
The permissions and legal intricacies around rights to wedding photos can often be blurry, so any clarification you can get before signing off will benefit both you and the photographer down the line.
Ask the overlooked questions
There are so many questions to ask, but which will yield the most telling answers? To get a good feel for your photographer, here's one you shouldn't skip.
Use the engagement photo session as a trial run
An initial shoot with a photographer lets you meet each other in person, gauge chemistry, and see their style firsthand.
How to Choose a Wedding Photographer
Book an Engagement Shoot
Again, not an essential, but you'll be so much more comfortable on the day if you've had some experience of being directed and posing beforehand. An engagement shoot is a great way to all to get to know each other and see if your personalities mesh. Your photographer will be shadowing you for a whole day so if they irritate you or are off-putting, that's a bad sign.
Narrow Down Your Shortlist
You'll probably meet with two or three photographers and then need to pick just one. As well as feeling comfortable, the right photographer will come down to price and package options. Consider what is included in the contract (number of hours of coverage on the day, a second shooter, prints or albums, extras like an engagement shoot), how long the proofs will take to get back and retouching options.
Arrange a Meeting
Your photographer is going to be spending a whole day with you – you need to make sure you gel! Meet them face-to-face, ask questions, go through their portfolio and see how you feel with them. Do they put you at ease? Do you feel they understand what you want? The more relaxed you are around your photographer, the more natural and at ease your photos will be.
Do They Know Your Venue?
This is by no means a deal-breaker but it always helps if your photographer has shot at your venue before. It means they'll have experience of the best locations and know the lighting conditions.
CHOOSE YOUR PHOTOGRAPHY STYLE
Fine Art
Fine art wedding photographers are actively creating art while capturing the story of your day. Every moment has the potential to turn into a photograph that could be a stand-alone piece in an art gallery.
Photojournalistic
The purpose of being a photojournalist is to unobtrusively capture the wedding day as a whole, not just the planned moments. Photojournalism got its start in newspapers, so remember that you won't get the posed shots if you hire a true photojournalist. If you don't like posing or staging, then hiring a photojournalist might be the perfect option for you.
Traditional
A traditional photographer appreciates the staples of a wedding and will capture them for you with art and grace. You can expect a modern take on the posed photos in your grandparents' wedding album. Traditional wedding photographers typically focus on capturing the details that are important to you, including family photos, décor, and other images that you might have on your shot list.
Editorial
If you love the look of photography in magazines like Vogue, GQ, and Harper's Bazaar, then you might like your wedding to be photographed with a similar feel. Editorial allows photographers to shoot creatively and over the top. While you won't find candid moments in this style of photography, everything about the editorial look is dramatic, edgy, and sexy.
Moody and Dark
A moody or VSCO-look means that your photographer edits their photos in such a way as to mimic film imagery (or they might be a hybrid shooter — shooting both film and digital). If you love bright, bold colors and want your photos to look exactly how you remember your wedding day (color-wise), then the moody style may not be for you. However, if you're looking for an artistic, interesting perspective of your wedding day, then this style might be your new obsession.
Adventurous
Think of this style as more of a personality trait rather than a look. If you and your soon-to-be love to travel and explore and are looking for someone who will follow you wherever your wanderlust takes you, then finding a photographer who describes themselves as an adventurer is a must!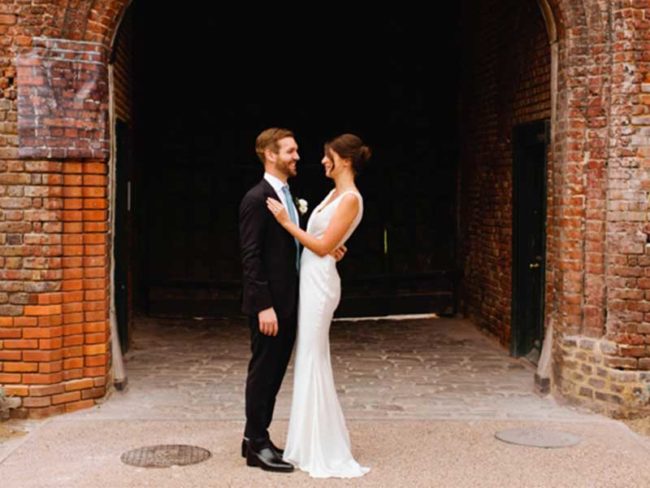 Find the Perfect Wedding Photographer
Schedule a test run.
An engagement photo shoot is always a good idea — it's a great opportunity to get to know your photographer and begin to feel comfortable having your photo taken, especially if you or your groom are camera-shy.
Go with your gut.
Once you've evaluated each photographer's work and fees, and narrowed down the options, it's time to make your decision. Don't forget that you'll be spending the entire wedding day with this person, so you want to make sure you feel completely comfortable with the photographer. Do you and your fiancé genuinely like this person? Do you feel like the three of you click?
Discuss the fee.
Some photographers' fees include everything including albums, prints, and high-resolution images (saved on a disc or thumb drive); others have a flat or hourly rate, then charge you à la carte for any pictures or albums you want. Many photographers offer a price list that details several different packages they offer at different price points. Make sure that you understand what's included. Ask how long the photographer will spend with you (seven to nine hours is ideal) and whether there will be a second shooter, as you'll get more detail shots this way. Lastly, also inquire about when you can expect to receive everything, from a sneak peek of images (some photographers can give you a handful within a few days) to prints (usually up to three months) to your album (up to a year).
Interview the photographers.
Most photographers will email you a link to their portfolio of images before your first meeting. Be sure the collection includes recent weddings he or she has shot from start to finish, not just a "best of" highlight reel from dozens of different weddings. This is a more accurate way to gauge the photographer's work. Also, ask if the photographer has shot at your venue and if so, request to see those photos. During the meeting, find out who exactly will shoot on your wedding day. Some larger studios employ several photographers, and even with single-person operations it's not unusual for the photographer to have an assistant handle shots of the groom getting ready while he focuses on the bride and bridesmaids. In all cases, request to see the work of the photographer (or photographers) who will be handling your wedding.