How to Choose the Right Bookkeeping Services
Hiring Internally
While hiring an employee to take over bookkeeping may seem like a good way to keep control of your finances and the people managing them, this method often falls short in execution. For businesses without an expertise in managing bookkeeping procedures, accounting software or financial analysis, managing bookkeeping internally can be a recipe for disaster.
Hiring Freelancer or Part-Time Bookkeepers for Bookkeeping Tasks
What kind of education and experience does a freelancer have? The answer varies greatly from one worker to the next. You want to ensure your bookkeeper has professional education in the field, along with relevant experience and a good track record. Certification, licensing and insurance should all be investigated. If a freelancer makes a mistake while working for your business and doesn't have liability protection, you'll likely be left holding the bag. In addition, if your freelancer is working off-site, say from a home office, you'll have to find a way to provide adequate oversight in order to prevent account mismanagement and serious mistakes.
Hiring CPAs
Hiring a CPA to do a bookkeeper's job is usually a serious waste of resources. Not only that, but accountants rarely enjoy the work. Instead, consider hiring a CPA to advise you on financial matters requiring more expertise, like filing taxes or managing investment funds. CPAs regularly work with bookkeeping services, and may be able to recommend professionals who can fill a daily accounting role for your business at a much lower price.
Hiring Professional Bookkeeping Services
Finally, there are bookkeeping service companies that manage daily accounts for multiple businesses. They often employ CPAs for management roles to provide adequate oversight and counsel for a bookkeeper who runs into a problem. Because they work with a variety of clients, these services often have access to a wider range of tools, and because they employ so many people, they have a better chance of having the experience needed by your business. Additionally, leveraging connections to industry experts and accounting technology companies can provide extra benefits to businesses.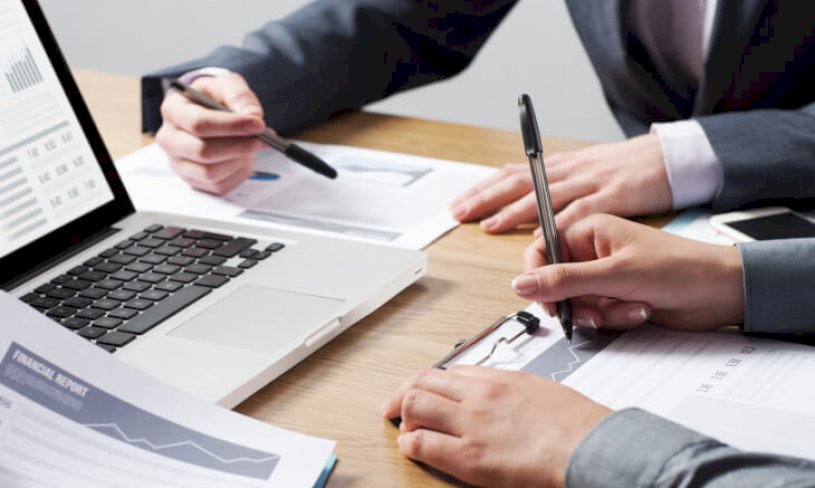 How to choose the right bookkeeper for your business
Good industry knowledge
The responsibilities of a good bookkeeper include managing the critical financial aspects of a business. Although the bookkeeper skills needed for a business—which includes familiarity with business trends and updates and how it relates to the current financial situation of the business—are not essential in bookkeeping, it pays to find a bookkeeper with a wide berth of knowledge of the industry in which the business operates.
Willing to regularly update industry knowledge
Good knowledge and experience is important, but so too is having knowledge that is consistently up-to-date. Of course, while bookkeepers are required to be always updated regarding financial regulations, however a good bookkeeper must be willing to update their current industry knowledge and be able to keep the business at the forefront of its industry as well.
Reliable
Reliability is possibly one of the most important bookkeeper qualities that a business owner should look for. While it is certainly a good thing if a potential bookkeeper has all the right credentials and experience, it doesn't necessarily mean that they would be reliable from the get-go.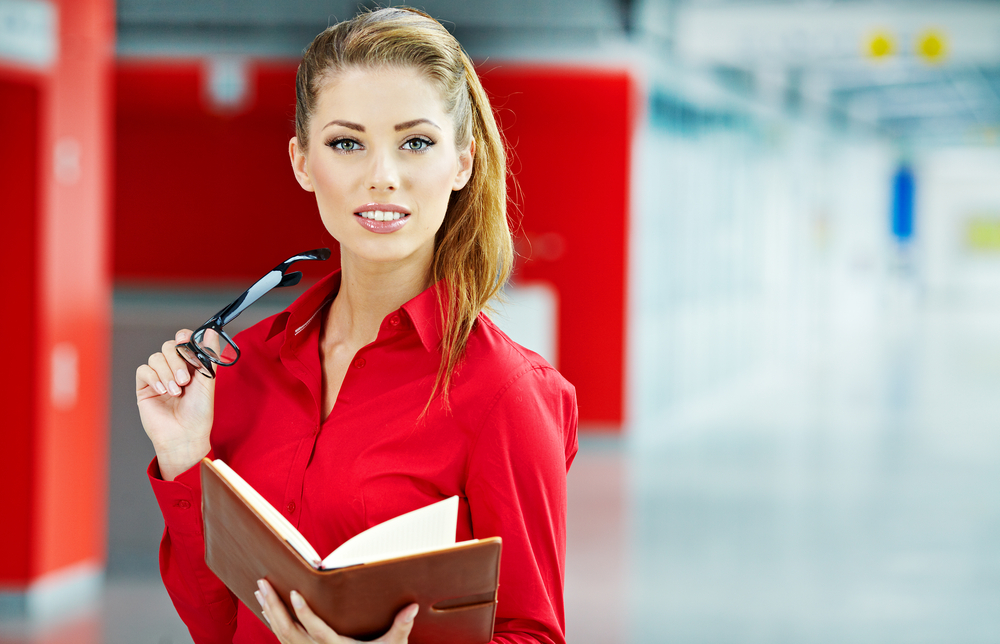 Qualities to Look for When Choosing Your Small Business Bookkeeper
Prioritizes You
At the end of the day, you need a seasoned bookkeeper who's willing to work for you. Making your business a priority means being respectful of your time, maintaining a proactive approach to communication, and demonstrating the capacity to understand your professional objectives. Taking some time to investigate their customer service habits and client relations will ensure you choose the small business bookkeeper most likely to help you meet your financial goals.
Sees the Big Picture
Beyond suggesting valuable, money-saving strategies to maximize tax deductions, and minimize penalties and late fees, a bookkeeping service that demonstrates big picture thinking can dramatically improve your long-term profitability. Remember, your success hinges on knowing the true costs of running your business.
Understands Your Industry
Beyond the day-to-day management of your company's accounting activities, your outsourced bookkeeper should have a solid understanding of the industry you're in, and how it relates to your specific financial situation. The more familiar they are with industry trends and operations, the more likely a bookkeeping company is to spot oversights and patterns in your data. And that can prevent reporting errors, and help you to capitalize on potential tax savings.
Good Communicator
Some bookkeepers are much better with numbers than they are with people, but the right bookkeeping service for your business must be adept at dealing with both. Make sure your bookkeeper listens well, and explains things in a way that makes sense to you. Your business is as individual as you are, and a bookkeeper who adopts a one-size-fits-all approach to communication will be unlikely to meet your needs or expectations.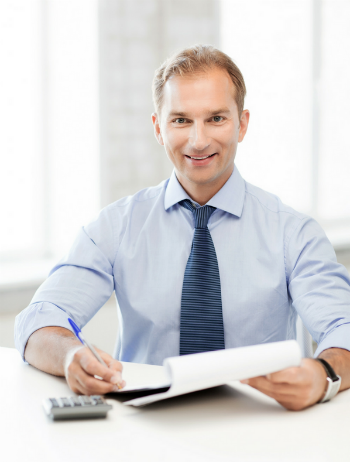 Choose the Right Bookkeeper
Trust & Security
Bookkeepers have access to much of the most critical personal/private information regarding a company. Considering bookkeepers maintain all of the essential financial records of a company, they're frequently a pivotal individual for making sure there are no issues with invoicing, payroll, and taxes.
Certification
You should always hire a fully licensed and certified bookkeeper. In an attempt to save money, some businesses feel tempted to hire unlicensed individuals to maintain their books. Hiring uncertified bookkeepers can be a shortsighted mistake because even though unlicensed bookkeepers might save you money in the short-term, they are more likely to make errors and cost you money in the long-run.
Excellent Communicator
A bookkeeper is a person you rely on to keep track of your numbers; therefore, this is an individual that you're going to be in communication with regularly. Some bookkeepers might be excellent at keeping track of the numbers, but if they fail to communicate with you, they can still be a detriment to the overall well-being of your company. Part of being an excellent communicator is being a fantastic listener, so your bookkeeper should be attentive and interested when you're discussing the details of your company. Ultimately, you and your bookkeeper should have a harmonious relationship that allows for information to routinely and accurately flow between the two of you.
Organized
A bookkeeper is a financial record keeper, and they need to maintain a filing system that reflects the importance of their job. There should be an immediate answer to most financial questions that you might have for your bookkeeper. If a bookkeeper organizes well, there should never be an issue with answering basic questions regarding company finances and expenditures. A bookkeeper that appears disorganized, or is inconsistent in how they file important company paperwork, should not be trusted to maintain the financial records of an entire business.
HOW TO CHOOSE THE RIGHT BOOKKEEPER FOR YOU
Honesty and Trust:
When looking for the right bookkeeper, these two are most important things to consider when doing your search. A bookkeeper has the role of managing your finances with little input from you the business owner. Since this will be a total stranger handling your finances, it is important to hire an honest person, someone you can trust with your finances. To do this you need to thoroughly vet them before settling for one.
Integration:
Most business owners are moving from the traditional ways of doing business to digital methods and systems. Therefore, when looking for a good bookkeeper, ensure that he or she has a wide knowledge of various bookkeeping software and keeps a keen eye on the different market trends.
Personality:
Your bookkeeper is your closest business ally. He or she can help your business grow by offering financial advice whenever need arises. Therefore, you need to look for an individual with excellent personality. This means he or she needs to be a good conversationalist, someone you can talk with freely, understanding and friendly. The bookkeeper should also be free with you, can ask you hard questions and tell you issues whenever they happen.