How can I renovate my house cheaply?
Smart ways to add value to your house at a low cost:
Kitchen and bathroom revamp
It's a smart idea to spend money on bathroom and kitchen renovations because you can do this without blowing out your budget but at the same time make a return on investment.
To achieve an impressive kitchen renovation but at the same time stay within budget, consider the following ideas:
Add composite stone bench tops (cheaper than natural stone)
Freshen up your cupboard doors with a coat of paint
Replace cupboard door handles with a modern option
Replace window coverings with shutters or new blinds
A splash-back refresh (consider new tiling or glass)
Update your outdoor entertainment space
Do you have a large unused space in your yard, a little nook of wasted space or perhaps it's just time for an existing backyard revamp? Here are some outdoor entertainment ideas to get you started:
Level out, then pave, deck or stone an area
Place outdoor furniture in the area
Add a pendant light or two above a sitting area
Build retaining walls to section off your garden
Add new plants (both in the garden and pot plants)
If you'd like to do more to your garden, it could be a good idea to hire a landscaper to re-do your entire outdoor space.
DIY storage solutions
If you're an IKEA fan, installing smart storage space is probably up your alley. If you'd like to save your pennies for structural work, we'd recommend adding storage space yourself if you're handy with tools. You can purchase storage flat packs at a reasonable cost. And, if you're not confident in building them yourself, you can hire someone to set them up for you which can also be cheaper than having something built from scratch.
Here are a few smart built-in storage solution ideas:
Storage at your property's entrance – a great spot for shoes, keys, umbrellas and so on.
An office nook – if you have a spare unused corner, why not build in a desk to store away your life admin?
Open cupboard space – to achieve a stylish kitchen, take away clunky overhead cupboards and display your kitchenware with open cupboards.
Add natural light where possible
If you're making small structural changes, consider adding windows where possible. Adding natural light can reduce your energy costs by up to 75%, and has also been proven to have significant health benefits too. Natural light on the side of your property where you get morning sun is ideal as the sun isn't as hot in the morning so it won't heat your house too much! If you're renovating with the intention of selling, adding natural light can add thousands of dollars onto your final sale price.
Don't underestimate the power of paint
Lift the mood of a room by applying the perfect coat of paint. If you have darker walls throughout your property, consider painting the walls lighter or white. This can give the illusion of more space, and simply looks fresher.
It's a good idea to look for durable paint supplies which you'll be able to find for a good price.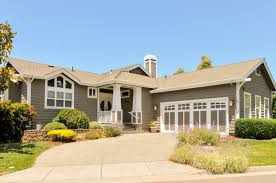 Balance High and Low End Materials
Get the most bang for your buck by spending more on statement items, such as quartz countertops or a statement stove, but reserve funds in other less impactful areas. This is a balance you'll have to figure out yourself, since it varies so much depending on your project and style inclinations. But, in general, I like to spend more money on hardware and less on doors/cabinets. Find your own balance, but don't make the mistake of going too fancy with an appliance only to install cheap formica countertops. The key is to find balance, not extremes.
Wait For Sales Before Making Big Purchases
There are times of the year that are better for purchasing certain big-ticket items, such as American holidays for appliances, Black Friday for electronics and power tools, and the end of summer for outdoor furniture and lawn care items. Research the best time to make your purchase, and don't let your impatience steer you away from getting a good deal. And don't forget about buying scratch-and-dent appliances or floor models!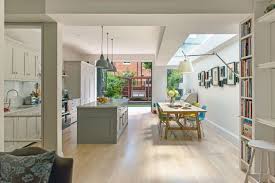 Home renovation tips
You want to remodel everything, but you basically cannot afford major renovations.
Budgeting
First and most important rule according to home addition builders is that you should plan your renovation budget. Estimate an amount which you can afford for renovation and then split it into sections so that it would become easy for you to figure how much money you can spend on a particular part.
Research
Once you have estimated your budget, now start inquiring for the things you wish for. Buying brand new things will always go out of your budget. Try searching second-hand machines or furniture. Remember, you can always get good quality used products, you just need to search for them carefully. Don't forget to surf online stores and take advantage from them.
Painting Your Home
It would be expensive for you if you'll choose different colored palettes. Opt for a classy theme such as black and white, it will give your home an advance modern look and won't even cost you much – or if you want to add some colors to your home, you can paint a single wall which looks so attractive. You should also discuss this with your architects builder to see if there is any better option.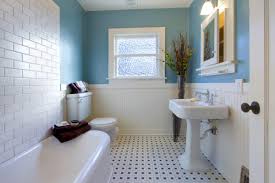 Kitchen
The heart and soul of every home, renovating your kitchen is an easy game changer when it comes to selling your property.
Counters: Taking out your old, worn out counter and replacing it with a simple and natural stone counter top is a relatively simple task. Just pick up a counter top at your local hardware store and bring your kitchen to life with a sleek new counter top. (Average cost: $600)
Kitchen cabinets: Have any plastic cabinets? Swap them out for some solid wood cabinets to give your kitchen a more antique look. Simply unscrew the hinges of your old cabinets and secure your new ones in. (Average cost: $60 per cabinet)
Handles: An easy fix for any worn out kitchen – just use a screwdriver to get rid of those old rusty handles and replace them with several new ones. (Average cost: $6 per handle)
Remember to stage your kitchen for sale. This doesn't have to cost you a dollar – it's all about making the space clean, uncluttered and inviting for when prospective buyers inspect the property.
Bathroom
Whilst buyers can overlook some aspects of a property, bathrooms are definitely a sensitive point for most buyers. A dirty bathroom is generally off-putting and can be disastrous to the value of your property if left unattended.
Updating: Simply swapping out old tap handles and shower heads can easily change your bathroom appearance from mouldy and ageing, to new and modern. Make sure you take off any excess grease which may come off when changing the handles and heads. (Average Cost: $200 tap handles; $500 shower heads)
Tiles: Renovating your bathroom floor is a sure way to completely invigorate your bathroom's appearance. Using large, light coloured tiles can make a bathroom appear more spacious and appealing. (Average cost: $15 per tile *500x500mm tile)
Plumbing: For some of the more keen eyed buyers, easily and inexpensively update plumbing by re-piping with PEX or plastic tubing. (Average cost: $3 per metre PEX pipe)
Don't forget to make the space as clean, spacious and inviting as possible on inspection day. An outdated bathroom can be overlooked if it is well cared for, but dirt and grime is never ok.
General
To make your house look accommodating and new without having to go through every nook and cranny, here are a few general rules of thumb to keep in mind when renovating common living spaces and rooms:
Paint Job: A paint job is a simple way to lighten up your house and get rid of any furniture marks or signs of wear. Look for lighter cream colours to make your house more welcoming and well lit. (Average cost: $13 per litre)
Floors: Old and ageing carpet can be off-putting and give a bad first impression to home buyers. Rip them up and put in some new timber floors to give your house a fresh and younger look. Already have timber floors? Bring them weathered hardwood floors back to life with a coat of timber oil to make them look as good as new. (Average cost: $55 per 1.5 SQM timber floors; $25 per litre timber oil)
Curtains: Exchange any old or outdated curtains you may have with simple blinds to make your rooms appear more spacious and tidy. Simply detach your old railings and install your new blinds in. (Average cost: $25 per metre)