How to Choose the Right Post-Construction Cleaning Service
Choosing a company to clean up a site after construction is a task that requires thoughtful consideration of a variety of factors to ensure the job is done successfully. Highly qualified cleaning crews can maximize the efficiency of the job by staying organized, on task, and working diligently. To ensure you hire the right cleaning service, look for the following five traits.
Commercial Cleaner
Commercial cleaners are better prepared for heavy-duty post-construction cleanup because they have the commercial-grade equipment needed to provide a more thorough and efficient cleaning service. While residential cleaners may be good at what they do, they do not have the capacity to clean a construction site.
Experience
A professional cleaning service with years of experience will be more likely to know exactly what needs to be done for proper construction cleanup. Likewise, they're more likely to have highly skilled workers who are less apt to make rookie mistakes
Many Services
Before choosing a company, make sure the cleaning services you require fall under their list of offerings. Finding a company with a broad array of cleaning services is ideal.
Insured & Certified
It is extremely important to make sure the people you hire are insured so you are protected from liability if they damage the construction site. They also need to be certified so you can feel confident they are skilled professionals with the proper background and training to ensure their ability to complete the job to your satisfaction.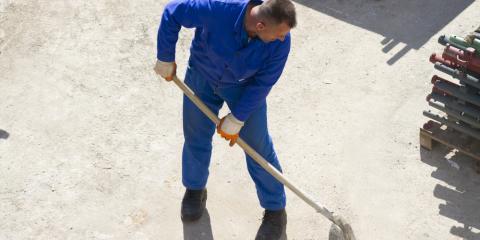 Tips on How to Choose the Best Construction Cleaning Services Team
While it may be tempting to leave construction cleaning up to your building crew, or hire a residential cleaning service, there are few important considerations to make in order to determine who the best construction cleaning services team is for the task at hand. After all, you're probably working on a tight timeline and strict budget, and nothing wastes both like having to redo a job that wasn't done right the first time.
Cleaning Calibre
Is your building project a commercial space, multi-unit building or small residential build? While residential cleaners may be adequate for cleaning the inside of smaller residential builds and home renovation projects, larger building projects warrant hiring a commercial cleaning company that specializes in post construction cleaning services. This is because commercial-calibre cleaners will have commercial-grade cleaning equipment that can more efficiently and effectively pull dirt and sawdust from hard to reach places that common shop vacs often leave behind. A commercial cleaning company will come stocked with the right training, solvents and equipment needed for everything from debris and sawdust removal, to power-washing, indoor and outdoor window cleaning (including tracks and trim), floor cleaning and polishing, carpet cleaning, and proper cleaning of appliances and surfaces (including the careful removal of adhesives and overspray).
Construction Cleaning Experience
When your own company's reputation is on the line, it's wise to choose a construction cleaning services team that is well established in your business area, and that has several years of experience cleaning the types of buildings and spaces that reflect your job site. A well established cleaning company will know what's required to render construction cleaning excellence within allotted budgets and time-frames.
Broad Enough Cleaning Expertise
Building projects can vary, and the installation of flooring and appliances can vary with it. Following the initial debris and sawdust removal, a condo development with hardwood floors and carpeting is going to have very different cleaning requirements than a freshly built or renovated commercial kitchen, showroom or factory. Time and money can be wasted having to hire more than one cleaning specialist to complete the job
Service Responsiveness
Post construction cleaning services should be rendered within 48 hours of building completion, but during a building project, somewhat unexpected things can arise that warrant the immediate help of cleaners, such as preparing for the arrival of another subcontractor, or emergency cleaning following jobsite vandalism. Having a responsive construction cleaning services team—that can promptly address cleaning emergencies as needed—will quickly help get your project back on track.

Tips on Post Construction Cleaning
The work crews have finished their jobs, cleared out, and now you're excited to unlock the doors and get down to business. A good survey of the area tells you, however, that you're going to have to wait a little longer. The dust has settled and the place is a royal mess
Where to start with post construction cleaning?
To begin, make sure you have the necessary supplies on hand. Here is a simple listing of the basic cleaning supplies and other equipment necessary for cleaning a space after major construction.
Dealing with all of the contractor leftovers
What a mess. It looks impossible, doesn't it? The first step is a serious session of trash patrol. There is lumber, drywall, and garbage everywhere. Take a walk around and notice both the interior and exterior areas. Keep your eyes open for plastic tarps, tape, drop cloths and construction supplies like nails, screws, staples, bolts, etc. The crews aren't trying to make your life difficult by making a huge mess, but still, be prepared to pick up a lot of trash and debris during this first step of post construction cleaning
Hard floors – making them presentable again with post construction cleaning
Inspect the floors. You're going to be appalled, but don't worry. It can be cleaned. All construction work is messy and the flooring seems to always take the brunt of the mess. Check them for any damage, then start mopping, waxing, polishing and buffing. If you should run across any wood damage, get back with the contractor and ask for it to be repaired
Rescuing your carpets from traffic, dirt, and grime
Carpet fibers will trap all of the fine wooden splinters and all of the dust. That's not to mention the smell. You will need to use an industrial shop vacuum to get the grounded dirt and other objects out. After a good vacuum, shampooing will be in order. Steam cleaning might even be necessary. Be sure and allow for all the treated carpets to thoroughly dry before they are reopened to any foot traffic.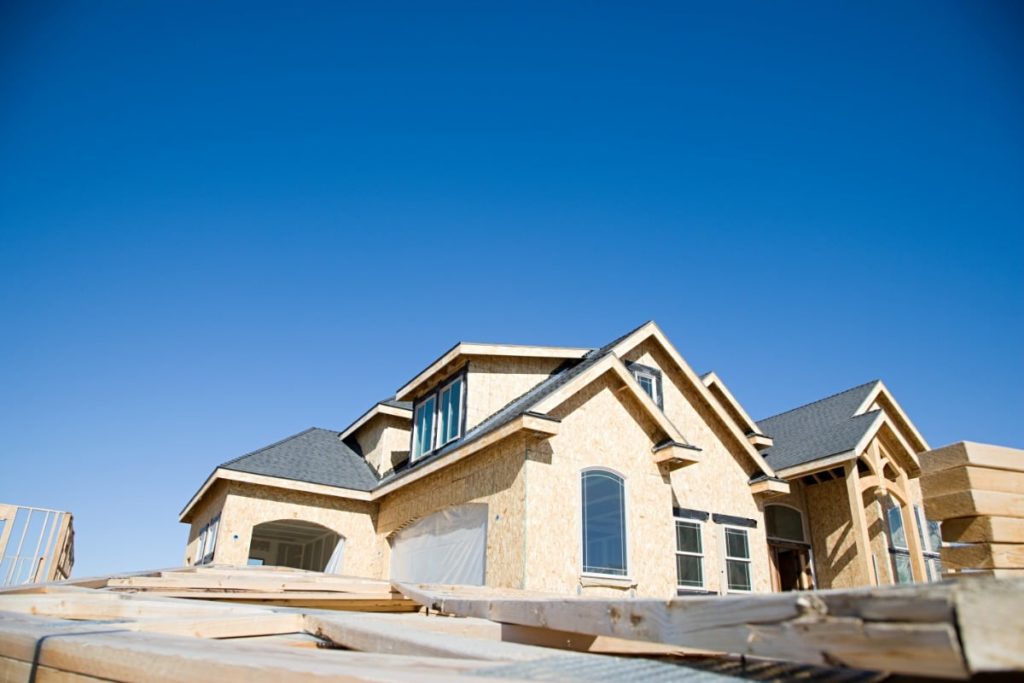 The Best Post-Construction Cleaning Guide
If you've been living with builders in your house, you know how destructive construction work can be. Even when everything goes according to plan and your tradesmen are as tidy as possible, dust and dirt are inevitable. With post-construction cleanup comes specialized cleaning requirements. Brick or drywall dust can damage your home if not cleaned properly, and some construction debris can be hazardous to your health.
Pro Housekeepers are experts at post-construction cleanups. Whether you've finished remodeling, are at the end of an insurance claim, or got carried away with the DIY, our post-construction cleaning tips will help you get your house back in order again so you can enjoy its new look
Before You Begin
Try to get the area as dust-free as possible before you start cleaning intensively. Not only will this make your final task easier, it's safer to avoid breathing in a lot of dust or debris. Seal off any rooms that aren't affected using plastic sheeting available from most hardware stores, and use masking tape (also known as painter's tape) to secure the plastic to your walls and doors without causing lasting damage. Don't forget to block vents and openings with more plastic sheeting to protect your HVAC system.
Fine Dust
After most construction work, fine dust will be your biggest problem. Even when taking all the proper precautions, this kind of dust is almost impossible to completely contain. Unfortunately, it can cause damage if it clogs your HVAC system or gets into electronics
Drywall and Plaster Dust
Drywall or plaster dust offers its own unique challenges to cleaners. If you get this dust too wet, you risk forming plaster and staining or damaging the surfaces of your house. If you suspect there's plaster in the dust you're trying to clean, follow these tips to minimize the risk of damage.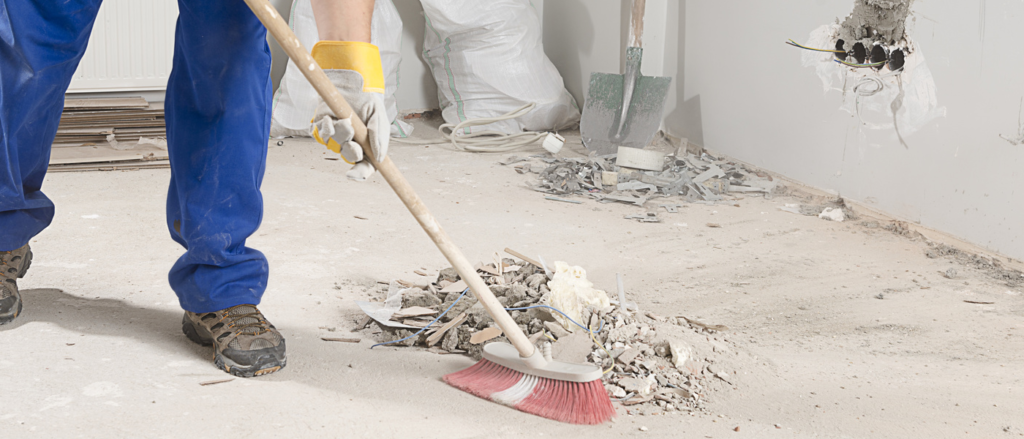 HOW TO START A POST CONSTRUCTION CLEANING BUSINESS
Construction cleanup service providers clear a building's construction area. These crews make sure an area is ready for the next stage of work, while also ensuring the area's safety. Construction cleanup companies have several duties. They clean buildings between construction stages and prepare areas to become safe work environments. Construction cleanup crews can conduct final sanitization and cleanings, making sure a remodeling project is complete.
You have found the perfect business idea, and now you are ready to take the next step. There is more to starting a business than just registering it with the state. We have put together this simple guide to starting your post construction cleaning business. These steps will ensure that your new business is well planned out, registered properly and legally compliant.
Plan your Business
A clear plan is essential for success as an entrepreneur. It will help you map out the specifics of your business and discover some unknowns
What are the costs involved in opening a post construction cleaning business?
Startup costs are relatively low—sitting around $2,000. Materials will need to be purchased. Normally, a cleanup crew needs chemical cleaners, mops, brooms, a shop vac, ladders, window cleaning materials, and similar items
What are the ongoing expenses for a post construction cleaning business?
A construction cleaning crew's expenses aren't too high. Cleaning materials, per job, can amount to less than $100. These expenses account for used cleaners, equipment depreciation and worker time. On average, a cleaning crew operator is paid between $20 and $30 for their time. Ideally, you'll be paying your workers more than you'll be paying for materials.