Is Your Roof at High Risk? Need Roofing Installation and Repairs?
What is important a roof or a quality roof? Quite obvious «a quality roof.» Let us first look at what we really we want in roofs, it's the durability, strength, and more importantly quality materials. People construct their houses to keep things safe, and it is more important to install quality roofs for further protection. When we talk about the cost, satiability, and quality, we mainly talk of quality roofs that people want when installing a new roof. At present, technology is growing very rapidly to cater people what really they need at reasonable prices. Everyone wants to have house that looks modern and attractive. When we compare the all parts of house with one another, roof is one that plays a vital role. Roof is considered as an incorporated part of a complex building system that includes foundation, house walls, windows, and structural components.
The lifespan of any roof, whether it is of your house, hospital, commercial building, malls, retail shops, schools, etc depends on quality of installation job, climate condition, and quality material. Roofs are considered as complex structures and sometimes require many featuring layers to install. A little mistake can be a cause of heavy destruction. If you think of installing a roof of your house without any knowledge and experience, it can be very dangerous. So, it is important to hire a professional who has the ability to take care of all the details from start to end. An experienced roof installer can help you choose the best material for the installation process. They have the quality to do their work with keeping your things under proper safety and cleanliness.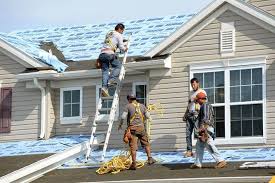 What Makes a Roof You Can Trust
Here are some factors that affect a roof's longevity and performance:
Roofing materials: The quality and thickness of roofing materials, such as shingles, has an effect on how well they stand up to multiple freeze-thaw cycles, wind and hail.
Local climate: If you live in an area where hail and high winds are common, it's a good idea to have roof condition evaluated more frequently.
Roof age: Like make home components, some roofing materials are vulnerable to age. Over time, intense sunlight and physical damage can make them more brittle or prone to leaks.
Original installation: The person or company that performed installation has a huge effect on roof performance. If it was a DIY job, sadly chances are high that leaks are an issue due to improper sealing or poor adherence.
What Professional Roofing Contractor Offers
Like a great doctor that takes the time to discover the problem before writing a prescription, expert roofing companies evaluate the condition of your home's roof. They can solve problems in several ways:
Preventive roof maintenance
Roof repairs
Old roof removal
Complete roof replacement
Application of energy-efficient roof coatings
If you suspect leaks or recently purchased a new home, the best course of action is always to contact a professional roofing company for an inspection. This way your family stays toasty and dry all year long.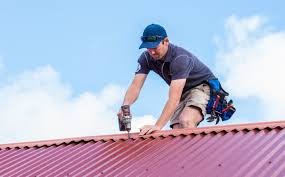 Finding Out Whether Or Not Your Roof Is Considered High Risk
What's important a roof or perhaps a quality roof? Very apparent "a quality roof." Let us very first check out what we truly would like in roofs, it is the durability, power, and even more important quality materials. Individuals construct their homes to preserve things safe, and it's essential to set up quality roofs for additional safety.
When we talk about quality, suitability, and the cost, we primarily speak of quality roofs that individuals really want when setting up a new roof. At current, technology is developing extremely rapidly to cater to folks what actually they need at prices that are reasonable. Everyone wants to have a home that looks attractive and modern. When we compare the most parts of the home with each other, the roof is one that plays a crucial role.
The lifetime of any top, whether it's of your home, hospital, commercial structure, malls, retail stores, schools, and so on is dependent upon the quality of installation work, climate quality, and quality materials.
Roofs are viewed as complex buildings and at times require many featuring layers to set up. A bit of error could be a cause of weighty destruction. In case you think of adding a roof of your property with no experience and knowledge, it can be really harmful. Thus, it's essential to hire a professional that has the capability to take care of all of the details from start to stop.
A seasoned roof installer is able to help you pick the most effective material for the setup process. They have the quality to perform their job by keeping your items under appropriate safety and cleanliness. It's typically easy to make sure that roofing set up and roofing fixes are executed promptly before they start to be large issues. This can make sure that the life phase of roofing is enhanced while you're competent to cut costs on the continuous repairs desired because of neglect.
When it involves the phase of roofing installation, various materials are needed as flooring, metals, bricks. When you mention the business roof repair, the acceptance of adding metal roofs continues to grow in the past couple of years due to different benefits. Different substances are used when it involves roof installation like titles, bricks, metals, and more.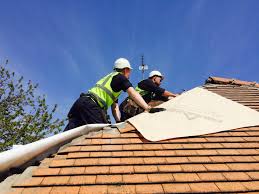 When does work on roofs become high risk construction work?
Construction work on roofs is high risk construction work when it involves, for example: "
A risk of a person falling more than two metres "
Demolition of an element of a structure that is load-bearing or otherwise related to the physical integrity of the structure, like bracing on a roof "
Involves, or is likely to involve, the disturbance of asbestos, or "
Is carried out on or near energised electrical installations or services.
What are the main hazards and control measures? Falls Falls from height are the major cause of death and injury when working on roofs. Hazards to consider in managing fall risks include: "
unprotected edges
fragile surfaces, skylights, holes or vents "
weather conditions such as wind and rain (for example being blown over the edge or slipping on a wet roof surface) "
trip hazards (for example roof components and protrusions)
overbalancing or losing grip on steep pitched or sloping roofs.
Workers such as electricians, plumbers, pest control operators, installers of roof aerials, solar panels and air-conditioning systems, can trip and fall on roofs, through roofs and openings or while accessing or exiting roof areas. Falls from even low heights can leave workers with permanent and debilitating injuries such as fractures, spinal cord injuries, concussion and brain damage. The risk of serious injury or death from a fall increases significantly as working heights increase.
Roof edges and openings
Falls from roof edges occur on both commercial and domestic projects and on new build and refurbishment jobs. Many deaths occur each year involving smaller builders working on the roof of domestic dwellings
Sloping roofs: sloping roofs require scaffolding to prevent people or materials falling from the edge. You must also fit edge protection to the eaves of any roof and on terraced properties to the rear as well as the front. Where work is of short duration (tasks measured in minutes), properly secured ladders to access the roof and proper roof ladders may be used.
Flat roofs: falls from flat roof edges can be prevented by simple edge protection arrangements – a secure double guardrail and toeboard around the edge.
Fragile surfaces
Always follow a safe system of work using a platform beneath the roof where possible. Work on or near fragile roof surfaces requires a combination of stagings, guard rails, fall restraint, fall arrest and safety nets slung beneath and close to the roof.
Fragile roofs: all roofs should be treated as fragile until a competent person has confirmed they are not. Do not trust any sheeted roof, whatever the material, to bear a the weight of a person. This includes the roof ridge and purlins.
Fragile rooflights are a particular hazard. Some are difficult to see in certain light conditions and others may be hidden by paint. You must provide protection in these areas, either by using barriers or covers that are secured and labelled with a warning.