How to Choose a Remodeling Contractor
Deciding to renovate your home is an exciting time, but some people get stuck when it comes to choosing the right contractor in Tampa, FL. It's hard to know how to evaluate a company's work and prices if you've never worked with a contractor before. The key is to interview multiple contractors, get verification of their qualifications and get reviews from former and current clients to find the best fit. As with any company or job candidate, the perfect contractor for your home remodel may be different than another person's
We've put together an overview to demystify the process and help you choose the right home remodeler in Tampa, FL:
Identify potential contractors: The first thing you need to decide is who you'll consider for the job. Look up home remodeling contractors in your area, ask your friends and family who they would recommend and make a list of at least 10 different companies. (Social media can be particularly helpful in times like these.) You may be able to visit their home and look at the contractor's work in person, which is invaluable information.
Evaluate their body of work: After you've identified your list of potential contractors, you'll need to compare their portfolios. Most contractors have at least some of their work posted online, so you can get a sense of their style and range. Look for a contractor with specific experience in the type of remodel you want to do.
Ask for license and insurance information: When you call a contractor to get more information, make sure you ask for their licenses and insurance information. Hiring a legitimate and insured contractor will ensure that you have recourse if the work they do isn't up to par, and insurance will protect all of you if someone is injured on the job.
Ask for references and testimonials: Getting client references is a great way to find out more about the contractor. Did they complete the job on time and within their quote? Was the work done up to the client's standards? Did they treat the home and the client's time respectfully? How is the work holding up? Online reviews like Yelp and Google can also be invaluable—look for a general pattern of feedback.
Get bids on the job: Next, choose your top three to five contractors and ask them to bid on the job. When the bids are in, you can compare factors such as budget, timeline and your overall impressions of the work they've done.
Choose your contractor: Finally, you'll choose a contractor—and as with any major purchase, the lowest price does not necessarily indicate the best home remodeler for the job. Once you've settled on the final proposal and budget estimate, you can confidently sign the contract and move forward.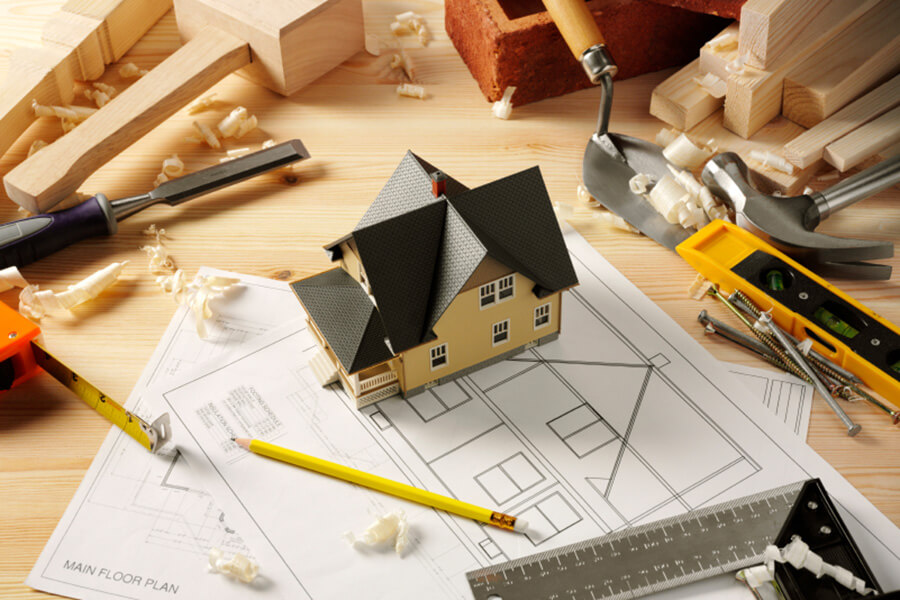 How To Choose The Best Home Remodeling Contractor?
Ask For Referrals
An easy and effective way to do this is to check with your friends who have recently had their home renovated. See what they have to say about their contractor. This is the best way to find Calgary home renovation contractors for your home. Your friends will be able to tell you how their contractor handled problems and whether they would go for the same contractor again.
Do Some Homework
Before you start making calls to contractors, you should do some research on social media sites. There you will find reviews of a particular contractor which could be helpful for you. Check for any unresolved complaints with the renovation company you are looking at. You need to select the one who has little to no record of complaints or the one's whose complaints have been resolved to the satisfaction of the consumer.
Interview The Contractors
You need to narrow down your list and set up meetings. Meeting with 3-4 renovation companies should be enough as meeting any more will leave you confused. You also need to see how well a contractor answers your questions. They should ask questions to you as well. This will let you know about their level of knowledge about the job.
Call The References Given By The Contractor
You should always take a look at the other projects done by a contractor. You can also request for references and make calls to the contractor's former customers to get a review from them
Don't Let The Price Be The Deciding Factor
Something to keep in mind is that the cheapest offers often turn out to be the most expensive jobs in the long run. Hence, when choosing the best home renovations, price should not be the deciding factor. You need to understand that price reflects quality. The lowest bid might not always be the best. It could mean that the contractor makes use of sub-par materials or does not have quality workers. You can always take a bid that is not too expensive and not too cheap but is somewhere in the middle.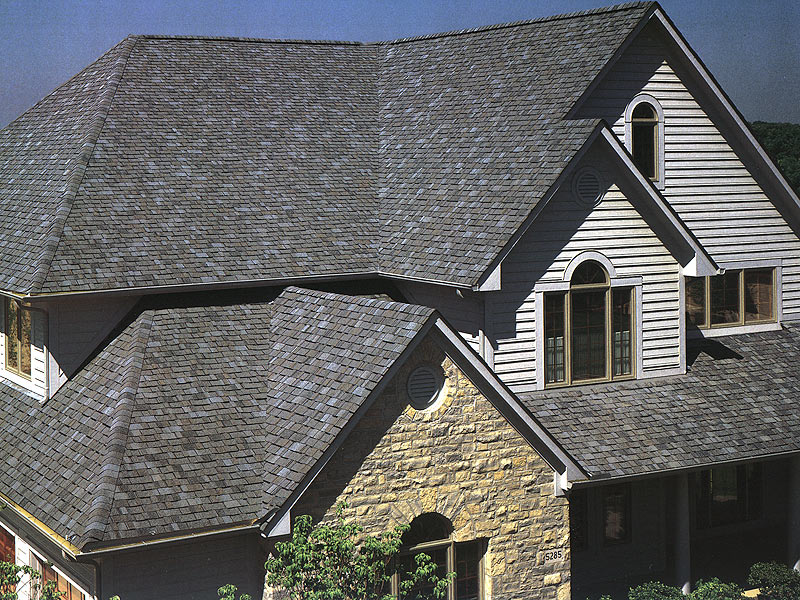 Tips on Choosing the Best Home Improvement Company
Remodeling and improving your home is one of the few projects you should entrust to an experienced contractor. Working with an experienced team means all of your efforts will be focused on budgeting and scheduling the project instead of the more complicated technical aspects.
Work With a Company That Offers Roof Replacement
Out of all of your remodeling and home improvement projects, the roof should be the number one priority. Old and damaged roofs pose a real threat to your home; leaks, for example, can affect your home's comfort levels and energy efficiency due to water damage.
Work With a Company That Offers Siding
Siding is a great addition. Unlike exterior wall paint, it doesn't need reapplication and doubles as a secondary weather barrier that protects your home from rain and heat exposure. It also adds value to your home; in fact, installing new siding is one of the easiest ways to increase your home's curb appeal.
Work With a "Green" Contractor
Energy-efficient or "green" home improvement is no longer a fad; it's now a necessity that helps you save money on your energy bills. Eco-friendly design and materials also make your home more attractive to buyers if you decide to sell it later on. Ask the experts at Triangle Home Exteriors for our green home improvement services and their advantages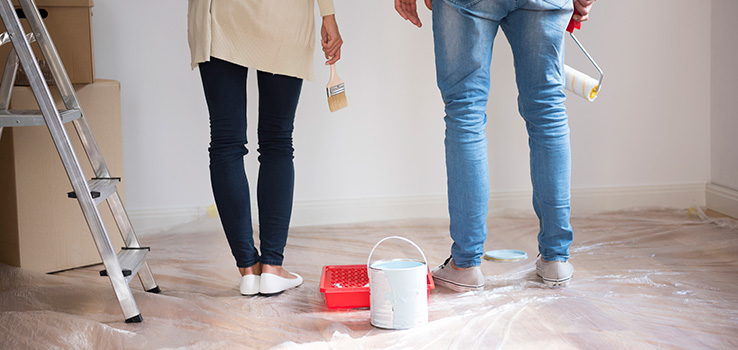 The Exceedingly Comprehensive Guide to DIY Home Improvement for First-Time Homeowners
How to Repair, Remodel and Renovate Your New Home
There's nothing quite as satisfying as tearing up an old linoleum floor and laying down some beautiful old growth hardwood in its place, especially when you did it all yourself. But getting to that level of DIY accomplishment requires a lot of time and patience, and a healthy dollop of research.
I See a Red Door and I Want to Paint it Black
Painting is one of the easier tasks that a first-time homeowner can take on. It doesn't require professional trade skills like electrical or plumbing work, nor does it require specialized tools. However, that doesn't mean your first brush stroke will equal that of a professional painter. Read along and we'll show you how to tackle any paint job around the home.
How to Prep a Room Before Painting
There's a lot of work that should be done before you ever get your paint brush wet. This includes prepping the room that you'll be painting and prepping the walls themselves. Skipping the room prep is a surefire recipe for drips and splatters—and therefore a surefire recipe for ruined floors, baseboards, ceilings or furniture. Not to mention the work of getting them clean again! Skipping the wall prep can mean your new paint doesn't adhere to the wall properly, or that imperfection will show through to mar your hard work.
Protect Your Furniture
Remove all furniture from the room or move everything to the center and cover with drop cloths. Also spread drop cloths over the floor.
Remove Outlet Covers
Remove the plates covering your outlets and switches. Tape the screws to them so you don't lose them. If you're painting your ceiling, unscrew the cover plates of any light fixtures and allow them to slide down, then wrap the light fixture in plastic. If you have a fan in the room, you can remove the blades to make covering the fixture easier.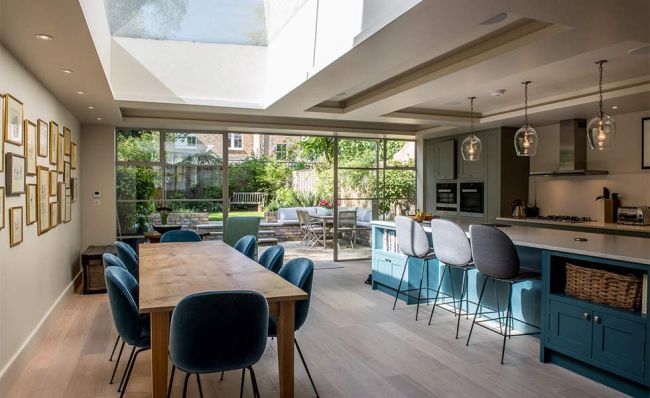 Renovating a House: The Ultimate Guide
Considering renovating a house? Don't start until you have read our complete guide, covering everything from finding and buying a project to putting the final flourishes to the decorating scheme
Renovating a house can be both exciting and daunting — not to mention the potential for making a profit that it offers. From discovering original features hidden under years worth of dust or the chance to put your own stamp on something — or perhaps the best route to getting a bigger house in a better area than you would otherwise be able to afford
A Schedule of Works For Renovation
A schedule of works is essential to anyone renovating a house. It basically outlines every single job that needs to be done from start to finish of a project, in the right order. Ideally you also want to include who is doing what and how much it will cost on the list.
How to Find a Renovation Project
Whilst a renovation project might look like the ideal opportunity at first glance, further investigation may prove otherwise. Knowing when to walk away from a project is crucial if you are to avoid buying a money pit.
Whilst a quick look at renovation opportunities for sale will undoubtedly bring up many 'houses in need of modernisation,' not all of these will necessarily offer value for money.