How to Choose the Best Plastic Surgeon
THE WORD "PLASTIC" doesn't just refer to a man-made, petroleum-based substance that's currently choking the world's oceans. It also means that something is moldable or flexible, and when this term is used in relation to surgery, it conjures up images of Hollywood stars with perfectly chiseled noses, bountiful breasts and taut tummies. But there's much more to plastic surgery than just face-lifts and breast implants; the medical specialty has its origins in reconstructing body parts after major trauma or surgery to remove disease or deformity
The American Board of Plastic Surgery reports that "plastic surgery deals with the repair, reconstruction, or replacement of physical defects of form or function involving the skin, musculoskeletal system, craniomaxillofacial [head, mouth, skull and face] structures, hand, extremities, breast and trunk, external genitalia or cosmetic enhancement of these areas of the body." Whether you're trying to enhance your bust line for aesthetic reasons or reconstruct a breast after a mastectomy to treat breast cancer, the plastic surgeon is the doctor to help you achieve your goal.
There's nothing inherently illegal about practicing outside your area of specialty, although Maman notes he would likely be held liable for malpractice if the procedure went wrong. "As a board-certified plastic surgeon, I can decide that I'm going to remove a brain tumor if I want. There's no state law that prohibits you from doing that. Once you have a medical degree, you can do whatever you want. The problem is, I don't know how to do that and the patient's not going to do well."
Therefore, just like you would carefully research and select a board-certified neurosurgeon to remove a brain tumor, Maman says it's important to find a board-certified plastic surgeon to handle any and all plastic surgery procedures you're considering. "The key is choosing a plastic surgeon who's board-certified by the American Board of Plastic Surgery, period," he says. The ABPS reports there are about 6,800 board-certified plastic surgeons currently practicing in the United States. The ABPS is the only specialty board for plastic surgery and cosmetic procedures that's recognized by the American Board of Medical Specialties, the gold-standard certifying body for specialty boards.
Beyond board certification, Maman says, "a big indicator [of a surgeon's skill] is gallery photos. The surgeon should be able to show the patient photos of similar patients who've undergone that procedure," and he says it's important that the photos the surgeon shows you are of patients who are similar to you. "Having 100 photos of a tummy tuck is great, but they have to show you a patient who looks like you. Not every patient is the same. One might be 32 years old, one might be 58 years old. One might be thin, one might be fat. The key is showing [examples of] patients who look like you and fit your age and demographic, skin color, etc."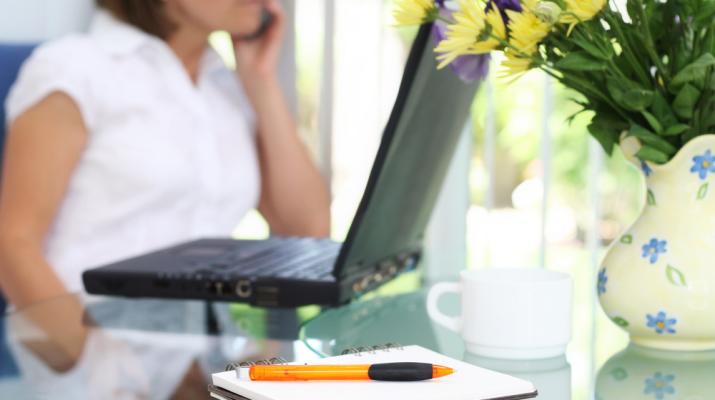 How to Choose a Cosmetic Surgeon
If you are considering cosmetic or plastic surgery to your body (breasts and face are the most common locations), don't overlook the importance of choosing the right surgeon, as not all are equally trained or competent. Consider the following tips when researching for potential plastic surgeons.
Ask a friend or trusted doctor for a referral. Use the advantages of word-of-mouth to find a plastic surgeon. Friends who have undergone a cosmetic surgery, operating room nurses, or surgical technicians who have worked with a cosmetic surgeons can help point you in the right direction
Make sure the surgeon is board certified. Ensure that your doctor has actually graduated from an accredited medical school and ask for board certification information. By law, any medical doctor can perform virtually any medical procedure, so make sure they are a trained specialist in the surgery you need.
Ask about their experience. Once you've established they are a board certified surgeon in the specialty you require (such as breast augmentation or face lift), ask about their experience. Find out how many times they've done your type of surgery and when the most recent time was. Some doctor who focuses on breast implants, may occasionally do face lifts to augment their income, for example — avoid this situation
Check the doctor's record. Thanks to the internet, it's easier now than ever to do research online from your home, so use this to your advantage by checking your doctor's record. The status of your doctor's license can be found through their state licensing boards. Pick surgeons with clean records and no history of serious discipline or malpractice.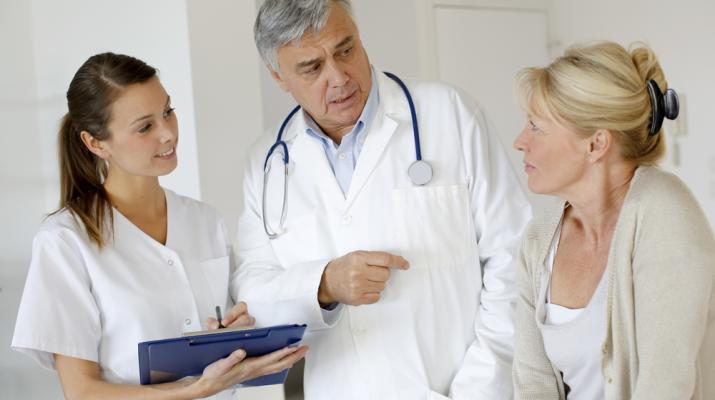 Tips for Choosing a Plastic Surgeon
A Personal Decision
Having reconstructive or cosmetic plastic surgery is a big decision. It can change your life by correcting a defect or improving the way you look and feel about yourself. Choosing a plastic surgeon is one of the most important decisions you can make. How do you find the best plastic surgeon who is right for you? Here are some important factors to keep in mind.
Get Referrals
Start by asking your primary care doctor for a referral list of plastic surgeons. You can also ask family, friends and other healthcare providers for recommendations. Take the time to research the doctors' credentials and experience on Healthgrades.com. As you narrow down your list, call each plastic surgeon's office to see if he or she is accepting new patients. If so, ask for a consult appointment to meet and interview the plastic surgeon.
Research the Plastic Surgeon's Credentials
Board certification is one of the most important factors to consider when you are choosing a plastic surgeon. It tells you that the doctor has the necessary training, skills and experience to perform plastic surgery. Also confirm that the plastic surgeon has no history of malpractice claims or disciplinary actions. You can find the plastic surgeon's medical school, training hospital, certifications, and malpractice and disciplinary history on Healthgrades.com and state websites.
Consider the Plastic Surgeon's Experience
Experience matters when you're considering plastic surgery. The more experience a plastic surgeon has with a condition or procedure, the better your results are likely to be. Such experience allows the plastic surgeon to prevent surgical complications and promptly recognize them if they occur. Ask how many patients with your specific condition the plastic surgeon has treated. If you need a specific procedure, ask how many of the procedures the doctor has performed and find out about complication rates—complications the doctor has encountered as well as your own risk of complications.
Consider Gender
It's important to feel comfortable with your plastic surgeon's gender because you will need to openly discuss personal information. When it comes to plastic surgery, your own gender is also an important consideration. Cosmetic plastic surgery has traditionally focused on female patients. However, men also seek the benefits of plastic surgery and their needs are often different. Ask the plastic surgeon about his or her recent training and experience specifically related to your condition and your gender.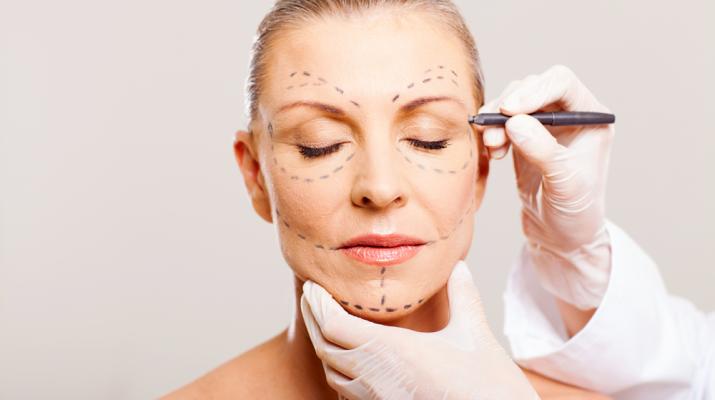 tips for picking a good plastic surgeon
Make sure the surgeon is board-certified
This one, say experts, is a no-brainer. For plastic surgery, you want a doctor who's certified by the American Board of Plastic Surgery. It's simple: The American Board of Medical Specialties' Web site will tell you if a doctor is board-certified in plastic surgery.
Check the surgeon's record
Trobaugh says she never would have gone to Adams if she'd known he had two malpractice judgments against him. She could have found that out easily by going to the Medical Board of California's Web site.
Ask if the surgeon has hospital privileges
Even if you're having a plastic surgery procedure at an outpatient clinic, it's worth asking where the doctor has hospital privileges, because hospitals do background checks, says Dr. Rod Rohrich, past president of the American Society of Plastic Surgeons. "If they don't have hospital privileges, that's a huge red flag," he says.
Come armed with questions for the doctor
One crucial question for your potential surgeon is how often he or she does the procedure you're interested in. "If I'm coming to you for a facelift, you'd better do it almost weekly," says Rohrich, who's also chairman of the department of plastic surgery at the University of Texas Southwestern Medical Center.
Be wary of multiple procedures
Trobaugh says when she went to Adams, he suggested three procedures. "When you bundle procedures, the risk goes up," says Stuzin, the plastic surgeon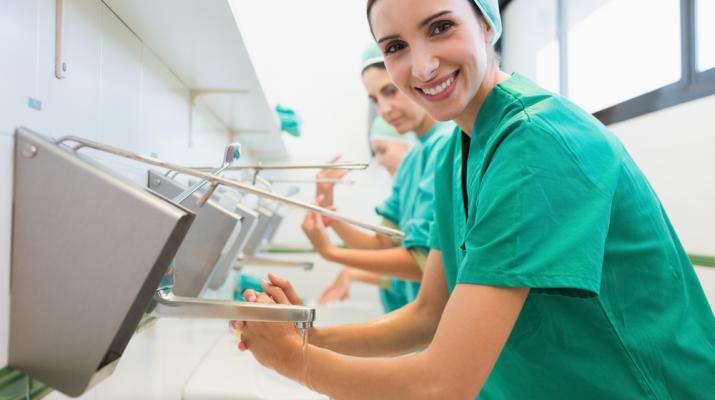 How to Choose the Best Plastic Surgeon
The decision to finally start the journey towards achieving the look you desire can be equal parts exciting and nerve-racking. Cosmetic surgery is a major decision that has the potential to be very rewarding, but your results largely depend on the ability of your plastic surgeon to interpret what you envision for the outcome and make it a reality.
Board certified, or bust. A superior level of training and experience is often communicated through accreditation by the American Board of Plastic Surgery (ABPS). When your plastic surgeon is board certified, you can find comfort in knowing he or she has been vetted and tested by one of the most respected medical specialty boards in the nation.
Check out their credentials. Along with their accreditation status, research your prospective surgeon's professional memberships, hospital affiliations, and recognitions. Active participation in national organizations like the ABPS, as well as employment with local hospitals, can convey the ability to stay up-to-date with best practices in plastic surgery
Look at before-and-after photos of similar patients who have undergone your procedure of interest. Try to assess whether the results achieved align with your expectations and hopes for the outcome.
Trust your gut! Meet with a potential plastic surgeon to make sure you feel comfortable and confident in their care. This can be the most important aspect of the research process.