How to Choose a Remodeling Contractor
When choosing a contractor to head up your remodel, these simple steps can mean the difference between complete confidence and sleepless nights
Ask for Referrals
Word of mouth-hands down, is the best way to find a qualified professional to tackle the job. Ask relatives, friends and neighbors whom they've had good experiences with. And ask what made it a positive experience, how the contractor handled problems and whether he or she would use the same contractor again.
Look at Credentials
With recommendations in hand, do some preliminary research, whether it's with a phone call or a visit to the contractor's website. Find out whether he or she holds all the required licenses from state and local municipalities, along with designations from any professional associations such as the National Kitchen & Bath Association, the National Association of the Remodeling Industry and the National Association of Homebuilders. Look for contractors who have invested in course work and passed rigorous tests to earn particular certifications. Be aware, however, that not all certifications are created equal. Do some homework and find out the requirements.
Interview Candidates
Narrow down the list of contenders and set up meetings. Try to keep it to three contractors, because things can get confusing beyond that. How a contractor answers questions is extremely important, but communication goes both ways. Candidates should ask plenty of questions, too
Check References
Ask to see some of the contractors' projects. If you approve of them, request references and call contractors' former customers to check up on them. Ask how the contractors did at executing the projects. Were they on time and on budget? Were the customers pleased with the outcome? Was there anything that could have been done differently?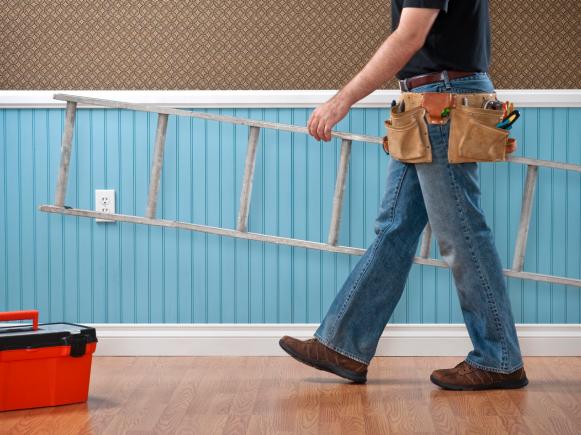 How to Choose the Right Home Remodeling Contractor
Often times, the hardest part of starting a home remodel is choosing a remodeling contractor. What do you look for? Do you hire an architect or a design-build firm? How do you choose? Searching for the right contractor takes work. To make it easier for you, and to ensure your experience is as enjoyable as possible with the fewest regrets, we've put together a few steps for you to consider as you begin the selection process. Use these guidelines to ensure that you hire the right contractor for your next home remodel.
Know What You Want and How You Want to Live
Beyond knowing what you want your kitchen or bathroom remodel to look like or where you want to add or expand living space in your home, you should also consider having an important conversation with your remodeling contractor about how you plan to live, work and play in your home (in 5 years, 10 to 15 years or even a lifetime). Do you have plans to keep your home in the family for many generations? Do your family members have any health or physical needs that will need to be accommodated now or in the future? How does the flow in and around rooms currently function for you? What challenges are you experiencing with your home, or anticipate in the future?
Decide Which Delivery Method is Best for You
If you're considering a major remodel, it's important to explore the two most common delivery methods for your home remodel. Many homeowners start by hiring an architect, working with him/her to come up with a plan set, then shop around for a building contractor. With this approach, the homeowner makes decisions about almost every detail of the home remodel design and building process without any input from the contractor.
Ask for Referrals from Friends & Family
Reputable home remodeling contractors generate glowing recommendations. When you're ready to remodel, be sure to ask your friends, family, neighbors, and other acquaintances to identify a remodeling contractor that they trust and would use again. Asking for a recommendation helps you narrow down your selection, and may also help you determine which contractors to avoid. Look for someone who has experience in your neighborhood or specific remodeling expertise (e.g., you need someone who has experience remodeling kitchens).
Review Their Reviews
Put your computer to work and take the time to read online reviews. And, look for places where reviews are hard to fake, such as Houzz, Google, Yelp and a third party customer satisfaction surveying service, like GuildQuality. What are people saying about the company and their experience with them? And better yet, how is the home remodeling contractor addressing complaints? Look for someone who is able to provide quality references and don't be afraid to ask to see some of their completed projects in person or to speak to their past clients! This simple exercise can tell you a lot about your contractor prospects and help you hire the right one.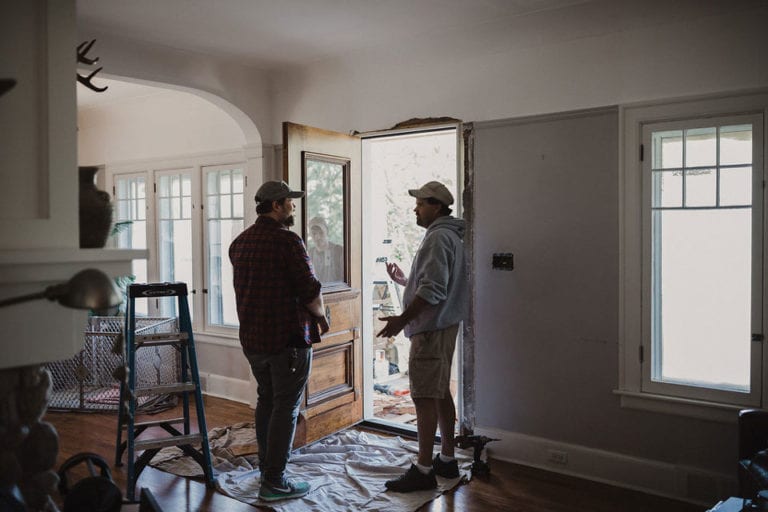 HOW TO CHOOSE THE BEST LOCAL CONTRACTORS FOR YOUR HOME RENOVATION
Are you dreaming of a new kitchen, an updated bathroom, or about adding a room to your home? Or perhaps you're in the process of building your dream house? Before you can start any of these projects, you need to find the right local contractor for the job.
Use the Right Search Engine
Before you can choose the right local contractors for your home remodeling project, know where to look for
Find a Specialist
Different types of work you need to have done around the home require a different type of contractor. No matter the type of work you want to do, there's at least a few local contractors out there who would be great for the job. The trick is finding them.
Check the Reviews
Once you've narrowed your search, assess your options. Luckily, online reviews make this a breeze. They are just as good as asking a friend or neighbor for their opinion
Screen Potential Contractors
Once you've narrowed down your search to contractors with great online reviews, it's time to start screening. This is an important step. Websites allow you to book services online, and can make it tempting to skip this step. But resist the temptation.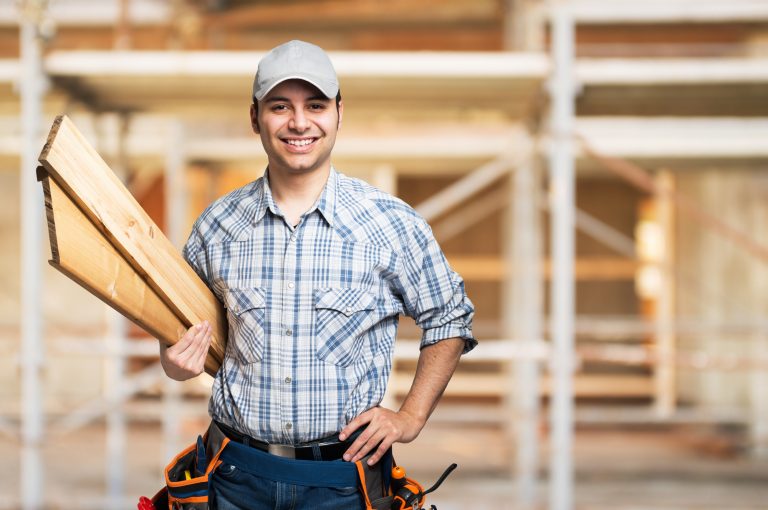 How to Choose the Right Renovation Company
People are becoming increasingly aware of how to achieve that luxurious, statement home when new construction is not an option – that's right, it's home renovations! There are so many advantages of house renovations, starting with the improved comfort and increased value of your home.
When done correctly, home renovations will:
Decrease the amount of building maintenance required
Improve appearance and functionality
Add decades of life to your home – achieved by strengthening the bases and structures
A home that's on point with the latest, yet timeless, trends and designs
For most, it makes complete sense that the final outcome is going to vary greatly and depend on the experience and workmanship of the renovation company you choose. If you want all the benefits listed above, plus some, choosing the right home renovations company is imperative! For others, cheaper is better… but unfortunately this is usually where the "renovation nightmare" stories originate.
Be ready! There's no point jumping on Google and contacting endless amounts of contractors and building companies if you don't have a plan. Know what you want and when you want it. It's also much easier, and wise, to set a budget for your home renovations too.
Obtain quotes. All the best home renovation companies offer free quotes. Extensions offers a FREE, no obligation consultation with one of our specialist design consultants.
Set appointments. By now you've checked references, compared quotes, viewed a history of their workmanship and you've narrowed it down to two or three of Sydney's best home renovation companies. It's time to book those first appointments and see who's really going to deliver the goods!
Tips for Choosing a Home Remodeling Contractor
When it comes to home improvement projects, you may find that many of them are not "do it yourself." If it's time for a home remodel, it may be in your best interest to leave it to a professional who knows what it takes to deliver high-quality results. Choosing a contractor to lead the project is a big decision and shouldn't be taken lightly. After all, who you hire could have a huge impact on the outcome of the project and your level of satisfaction.
Experience
The type of remodeling project you're considering can play a huge role in which contractor you choose. For example, if you're making changes to your bathroom, you don't want to hire a contractor that doesn't have experience in . Whether you're changing the look of one room or doing a major overhaul of your home, it's best to find a contractor who has experience and expertise in many different types of remodeling projects. Ideally, you want someone who can do it all. It's also important to consider how long they've been in business and how many similar projects they've completed.
Project Details
Be sure you know exactly what you want to accomplish. Be specific about how you want the finished project to look. Think about the materials you want to use and how much money you have in your budget. Are you willing to compromise on certain elements if you need to? Which changes are top priority? Letting the contractors you're interviewing know these things up front can give you an idea of whether or not they'll be able to deliver the results you're envisioning.
Interviews
Choosing a contractor to remodel your home should be taken very seriously. After all, their expertise directly impacts the quality of the project, and a remodel is a significant financial investment. As a general rule, it's wise to interview at least three contractors for your job before you make a decision. Use that time to get to know the contractor. Try to get a feel for their work ethics, priorities, and overall dedication. Don't be shy when it comes to asking questions. It's better to be thorough now than regretful later. The answers you get could be the deciding factor between one contractor and another.
Insurance
Before you hire a contractor, check with your insurance agent to see what's covered by your homeowner's policy regarding home repairs and remodeling. Make sure the contractors you're interviewing have insurance, as well, and that their policy has adequate coverage for your projects. Checking this out ahead of time could help save you a huge headache later.