How to Choose a Home Inspector
Would you call a retail store and ask "How much do you charge for a TV?" Probably not. You'd have to do research and decide what you want to buy before asking for prices.
Home buyers often ask me this because they're trying to find the inspector that offers the best deal. When buyers are only concerned with the price of a home inspection, they have already made an assumption that all home inspectors offer the same thing, and they assume they're comparing apples to apples. This just isn't true.
When reviewing a sample report, there is much more to look for than just photos and illustrations. Watch out for useless report writing that is designed to cover the home inspector's butt, not yours. A bad report would contain a lot of phrases like "This was observed, recommend further evaluation and correction by a licensed blah blah blah". With this type of writing, you could easily have an inspection report that recommends a dozen additional inspections. If further inspections are needed, that's fine, but these recommendations should never be made lightly, because additional inspections require more time and money.
When I first started inspecting, I was told by a home inspection instructor that this was the best way to write a report. As I've written more and more reports over the years, I've come to realize that home inspection schools teach this style only to protect the inspector. This doesn't provide a service for the client. A good home inspection report will clearly state the problem, explain the significance of the problem if it's not obvious, and will give a recommended course of action.
When picking out a home inspector, spend some time researching inspectors, even if you receive three different names of inspectors from your real estate agent. Many agents give out three names because they don't want to assume liability if their client isn't happy with the inspection, not because they have three companies that do great work. For more tips on finding an inspector online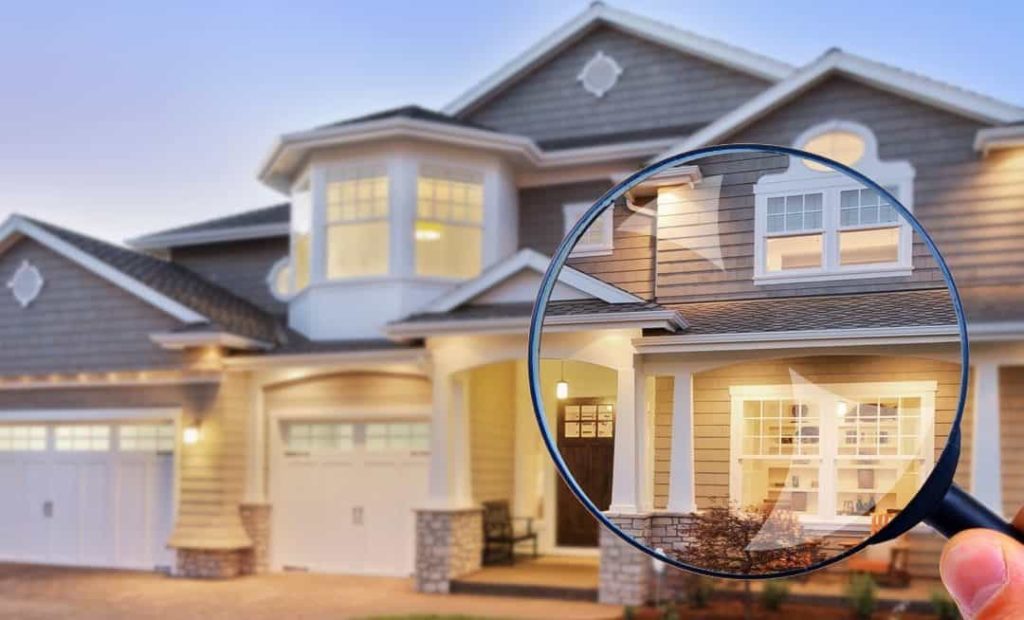 HOW TO CHOOSE A GOOD HOME INSPECTOR?
Choosing the right home inspector is almost as important as choosing the right house. A good home inspector will provide you with an invaluable amount of information about the house you are interested in buying. With this information, you can decide if you want to continue with the purchase of the home or look for a different house that better suits your needs.
Education
Not all home inspectors have the same background and training. When speaking to an inspector, don't be afraid to ask them about their training and education. A good home inspector should have extensive training on all the systems and components in a house. Continuing education is also important. Home inspectors should complete continuing education courses regularly to stay on top of new policies and regulations.
Certifications
Home inspectors can complete a number of different certifications to expand their knowledge and better serve their clients. Some common certifications include infrared, pest and termite, and indoor air quality (mold).
Experience
Experience is an important part of being a good home inspector. You can gauge an inspectors experience by asking them how many inspections they have completed or how long they have been a home inspector. If you are dealing with a specific problem like Chinese drywall, ask the inspector if they have experience dealing with these types of issues. An experienced inspector will be able to provide more insight which will help you decide if the problem is a deal breaker or not.
Client Reviews
Other people's experience with a specific home inspector can help you determine if they are a good home inspector or not. You can usually find the inspector's reviews by visiting their google listing, yelp page, or facebook page. When looking at reviews, consider the number of reviews and the overall rating.
How to choose a home inspector
top-notch home inspector discovers and helps you understand your properties' strengths, limitations, and liabilities. With an inspector's assessment, it's easier to decide whether a property is worth buying, or when you're selling, to prepare for any potential objections buyers might have.
"Based on the size and scope of the property, you want someone with experience in similar properties so you're getting what you really need," he says. So if you have a 100-unit apartment building and you're talking to an inspector who usually inspects smaller buildings or single-family homes, he or she probably isn't the best fit.
Additionally, Quint explains that inspectors with a background in architecture or engineering will have more construction knowledge and an understanding of the structures and systems they evaluate. Those with real estate management experience will, too, and they're usually well-versed in the ins and outs of proper building maintenance.
When you find an inspector that's a good fit for your property, ask what services they provide. Most can do basic inspections, but you may need more specialized services, such as evaluation of environmental issues or thermal imaging to detect electrical hot spots. Look for inspectors who have the right expertise or partner with qualified specialists. And finally, before you make a decision, ask them for a sample report from a property that's similar to yours.
Compliance with Americans with Disabilities Act (ADA) — A potential buyer may want to know if any units or the building itself accommodates tenants with disabilities, including wheelchair accessibility
How to Choose the Best Home Inspection Company
Moving into a new home is like a dream come true. The level of excitement and enthusiasm that you have is hard to define. Now imagine inspecting a problem in the AC unit on your first day in your new home. Thanks to a faulty component in the AC, you'll have to deal with insane heat in your home.
How to Find a Trustworthy Home Inspector
A home inspector will be evaluating the property that you're interested in buying and it is important that you choose one who is reliable and trustworthy so that you can rest assured that your home inspection is carried out thoroughly. Here are a few tips on how to choose the best home inspection company in Tallahassee or other areas.
Ask for the Experience and Certificate of the Home Inspector
It is important to hire a person who has adequate knowledge and experience about home inspections. Since many states require home inspectors to be licensed, it is even better if you hire someone who has proper training and does this job full-time at a professional organization.
Ask Your Real-Estate Agent for a Reference
If you are buying a house through a real estate agent, it is convenient for you to hire a home inspector. All you have to do is to ask your agent to refer you to a trustworthy inspector and your work will be done. The reason we are encouraging you to talk to your agent is because most real estate agents interact with home inspectors on a regular basis. They know who the experts are and they are motivated to connect you with the most experienced professional.
Relevant Reports
Before hiring a company for your potential home to be inspected, you should ask them to show you sample reports so that you have an idea of the extent to which the home inspector will vet the house.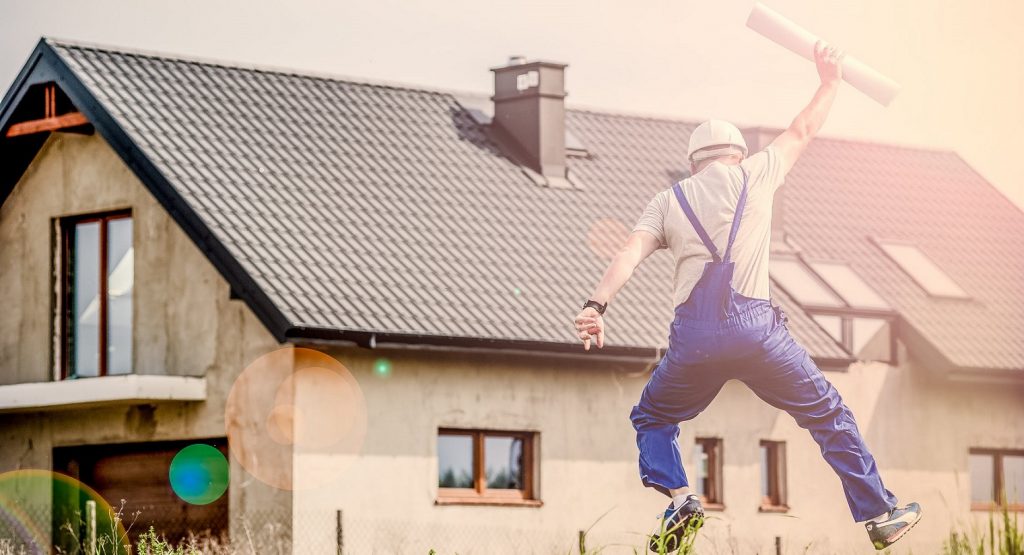 How to Avoid Hiring a Bad Home Inspector
Hiring an unqualified home inspector can be disastrous for you as the buyer. It could even lead to the seller canceling the transaction. There are steps you can take to ensure you are working with inspectors who are professionally qualified. These steps can include asking for credentials at the outset and reviewing a home inspection report they have created for another buyer.
Ask for Credentials and Qualifications
Choose a certified inspector. There is no shortage of home inspector associations. One of the best known and oldest organizations is the American Society of Home Inspectors. You can also ask friends for referrals or ask your real estate agent for a recommendation, but in either case, research the inspector's qualifications.
Review a Sample Home Inspection Report
A good home inspector should agree to send you a sample report. If the assessment is only a few pages long, don't hire that person. While report lengths may vary, comprehensive inspection reports average between 20 and 50 pages and should contain color photographs highlighting defects or problems.
Avoid Inspectors Who Recommend Contractors or Perform Repairs
Home inspectors are in the business of inspecting homes. If a home inspector offers to direct you to a contractor to work on repairs, that inspector could be creating a conflict of interest. If a home inspector takes it upon himself to recommend repairs, liability issues may ensue.
The Length of Your Home Inspection
Most home inspections take between two and three hours, and sometimes longer. During the inspection, the inspector will climb into the attic, crawl under the home or check out the basement, climb onto the roof, and should open every closet door in your home. They will check cabinets under sinks and the intakes of air conditioning units.