Marketing Ideas for Auto Repair Shops to Keep Customers Coming Back
A Car Advice Blog
In 2018, operating a website for your business is a given. Maintaining and updating that website is the challenge auto shop owners face. One way to drive visitors to your site is to start a car advice blog. If the content you produce provides direct value to your most-likely customers, consumers will revisit your website and maybe even subscribe. This gives you opportunities to inform them of specials, educate them about their vehicles, and remind them of services that their cars need (more on this last point later)
Social Media
Just like your website is a standard part of your auto shop's marketing, so is creating a social media presence. Consistent posting on Facebook is essential to show those who hear about you that you're open and ready to help your customers. Pick a schedule and stick to it so that your followers (who are most likely also your customers) can learn when to expect new content from you
While you might post at a consistent time each day or each week, the possibilities for the type of content you post are limitless:
coupons and special offers
links to your blog
customer testimonials
helpful advice and recommendations for maintenance
Recall information for major car manufacturers
Coupon Advertising
Coupons provide a low-cost, high-exposure option that draws new customers and reminds existing customers of the excellent service you provide. Offers you could use include:
Half-off oil change
Free oil change with purchase of an emission/safety test
Free oil change with any repair of more than a certain dollar amount
Free/reduced cost tire rotation with the purchase of another service
A certain dollar amount off a specific service (e.g., $25 off a tuneup)
A certain percentage off the cost of an overall bill
The key to making coupons work is getting them into the hands of the right people. Register tape advertising that appears on the back of grocery store receipts offers a perfect—and cost-effective—means of delivery. Because your auto shop coupon is placed on the backs of receipts at a grocery store that is close to your shop you will repeatedly deliver the coupon to people who are most likely to use your services.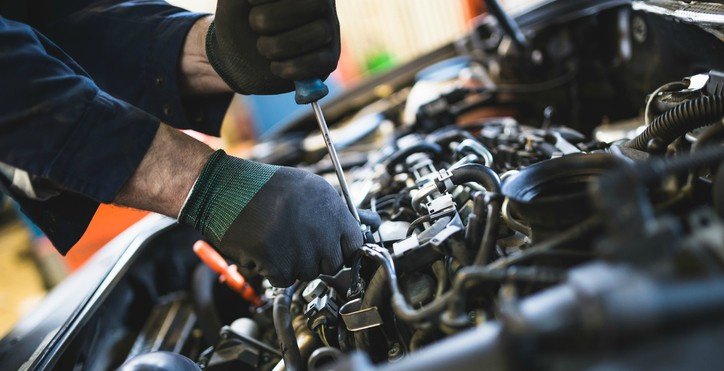 Keys to Selling Auto Service Professionally and Ethically
Be prepared to cost-justify. When it comes to selling maintenance, one of the single greatest mistakes that shop owners and service advisors make is being unprepared to cost-justify the services. You'll need to be able to quickly explain to your customers, in clear financial terms, why the service is a great investment for them
Know your customers' buying habits. You'll need to know your customers' buying habits as well as their service histories. You should always request your first-time customers' service records, and should ask them about their service histories verbally as well. This information can be extremely helpful during any sales process, especially when it comes to selling maintenance. Great doctors are always interested in a patient's medical history, just as great service advisors are always interested in a customer's service history. This information not only indicates which maintenance services are due, but will give you valuable insights to your customers' buying habits as well.
Have the right tools available. People believe what they see, so whenever possible, you should get your customers visually involved. are big supporters of complete vehicle inspections, proper documentation, and visually showing your customers what was discovered. Since third-party documentation is usually viewed as a credible source, you should use your customers' owner's manuals, their service records, and print-outs that show industry recommendations, maintenance brochures, and repair orders that show the high cost of repairs, failed components and fluid samples.
Emphasize the benefits. You'll need to know the key benefits of every service you offer by heart. You'll need to know, in very specific terms that your customers will understand, how they will win by authorizing the maintenance services that you recommend. You'll need to make sure they know it can maximize their fuel economies, protect the value of their vehicles, protect their warranties, help them avoid unexpected and costly repairs, and provide them with peace of mind in knowing that they'll have good, safe transportation.
Let the customer know you have great news. When you call your customers, make sure you begin your presentation by telling them that you have some really great news. This will not only set the tone for your presentation and put your customers at ease, but it will send a strong message that as a professional, you feel the service you are about to recommend is truly a great value.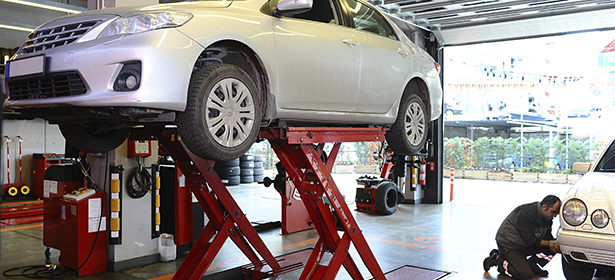 How Auto Mechanics Can Rip You Off, and How to Avoid Being Taken for a Ride
Have you ever gone to an auto repair shop for an oil change, only to have the mechanic say your car needs a new transmission? Has the "check engine" light come on, and suddenly the mechanic says you need expensive new engine parts?
One seasoned auto mechanic is warning consumers to be well-versed in how a car works to avoid being ripped off at the auto repair shop.
some mechanics may try to squeeze more money out of customers by doing unnecessary repairs. What drives mechanics to cheat or push unnecessary repairs, said, is the tiny profit margin at many repair shops. Most mechanics are honest, he said, but many are pressured by their bosses to perform unnecessary work.
"The shop has to stay in business," said. "There are pressures to do things that maybe you wouldn't do normally." admitted that he has used shady tactics, himself, in the past.
"I'm ashamed a bit to admit it, but when your boss tells you … 'Either you do it here or the door's right there,' what are you going to do?" he asked. The Automotive Service Association says the majority of the service repair industry is ethical and only charges the consumer for necessary work.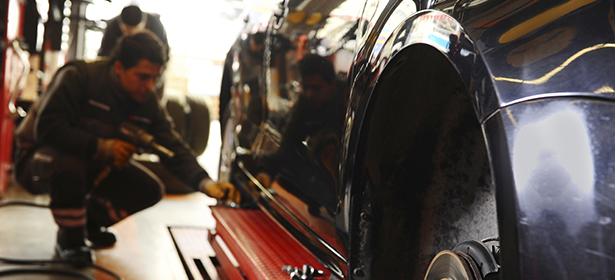 How to find a good garage
Finding a good, trustworthy garage that'll charge you a fair price is crucial to keeping your car roadworthy and your bills in check. These tips will help you choose wisely.
Looking after your car properly is vital. Your wellbeing (and perhaps life) depends on it – as does the safety of your passengers, fellow road-users and even pedestrians. Yet all too often, our main concern is how we can get our car fixed as cheaply and conveniently as possible.
Find a good garage As with most buying decisions, it pays to do a little homework before taking your car to be repaired or serviced. First, search online to create a shortlist of garages near you – if you need to leave your car at the garage, which is highly likely, you'll be glad it's not too far away.
Check prices in advance Continuing the research theme, it's now possible to get an idea of how much a service or repair is likely to cost before a mechanic even looks at your car.
What to do at the garage Before the mechanic gets started on your service or repair, ask for a written quote and make sure it includes parts, labour and VAT. Check that the garage will use approved or equivalent parts, so you don't invalidate any remaining warranty on your car. You may like to enquire about a courtesy car for the duration of the work, but be wary of steep insurance excesses on such vehicles.
BRAKES & BRAKE REPAIR
Anti-Lock Brake System
Anti-lock Brake Systems (ABS) ensure that the wheels don't stop rotating during braking, preventing the car from skidding and offering greater control. If your ABS light comes on, visit Auto Repair Services where will be happy to diagnose and fix the problem.
Brake Fluid Flushes
Brake fluid will absorb water from the air over time, causing the brake system to become less effective and the fluid to become corrosive, possibly damaging the system. It is important to perform a brake fluid flush regularly to ensure that your vehicle is using fresh fluid. Talk to technicians at Auto Repair Services about when it's time for a brake fluid flush.
Brake Hoses
A brake hose is a tube carrying pressurized brake fluid from the master cylinder to the brakes. A crushed hose can cause a lagged or slow brake, and a leak in the hose can cause the brake, or the entire brake system, to fail. These don't need to be replaced often, but should be replaced at the first sign of cracking or wear.
Brake Pad & Shoe Replacement
Brake pad problems can usually be identified by squealing brakes. If your brake pads deteriorate completely, you'll hear a grinding metal-on-metal sound when braking, meaning that it's too late and you're ruining your rotors or drums! Those with knowledge of auto repair may be able to fix this at home, but you should always see an auto repair professional immediately if you have brake problems.
Caliper Replacement
The brake caliper houses your brake pads and fits around the rotor like a clamp, pressing the pads against the rotor when you brake. A brake caliper problem could cause uneven braking, making your car slide forward when you brake. Uneven braking can also cause your vehicle to slide out of control in bad weather conditions, so contact Auto Repair Services as soon as possible.