HOW TO CHOOSE THE BEST MOLD REMEDIATION COMPANY?
Whenever anyone notices mold in their house, the first thing which comes to mind is to get rid of it as soon as possible. You should know that the presence of mold in your house is an alarming situation, and it can make everything you love in your home vulnerable. Most of the experts recommend to not live in the house till every single inch of mold is removed from your house as it brings in various safety issues. It doesn't matter on which scale molds have stormed into your home; one of your priorities should be to get rid of it in the most precise way possible.
Many people think that they can get rid of mold from their house on their own, but that is not a good choice because if you do not take right precautionary measures, then the mold can affect your health as well. You should never make mold removal a DIY project and leave it to the professional as they have the know-how of removing every inch of mold from your house in the safest way possible.
Most people get confused while choosing a mold remediation company as there are various mold remediation companies and choosing the best one depends totally on you. So, in this blog post, we will be looking at some of the most amazing tips which you can use to choose the best mold remediation company and get rid of mold from your house as soon as possible.
CHECK LICENSE
One of your priorities while choosing a mold remediation company is to check their license as there is no excuse for such a company not to have an official permit and insurance for your area. Before making the final decision, you should ask the company about their license and insurance, and if they are not able to provide you these essential documents, then you should immediately switch to another company. There are various options for such companies, and you are not bound to stick with the one which doesn't have the proper documentation to carry on their work in your area.
COLLECT QUOTES
If you want to choose the best mold remediation, then you should collect at least three quotes from three different mold remediation companies. By adopting this approach, you will be able to increase your chances of choosing the best one in the market. You should know that most of the companies will be happy to provide you a quote without any hesitation as they will see you as a potential customer. Price should indeed be an essential concern while choosing such service, but this doesn't mean that you should always go with those companies which offer the least amount as getting rid of mold is your priority.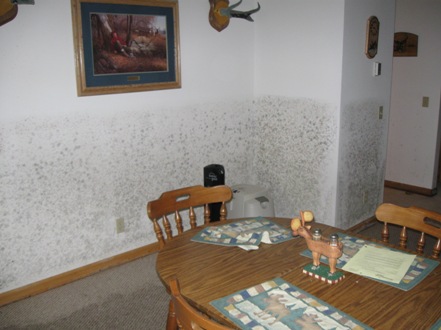 Choosing a Mold Removal Service
Do you need to hire a mold removal service to help you with a household mold problem? Mold removal can be expensive and you'll want to make sure you hire the right company for the job. Since your health and the health of your family rest on making sure the job is done right, it's not a decision to be made lightly. While you probably want to get the mold removed from your home as soon as possible, and we recommend getting it taken care of as soon as possible to prevent any mold-related health problems from worsening, it's still best to take the time you need to find the right company for the job.
Here are a few questions we recommend asking before hiring a mold removal service. Add any additional questions you may have and make sure you are satisfied with the answers before choosing a company to hire. It's acceptable to contact more than one company, and even to have more than one company come to your home to inspect the problem and give you written estimates of the cost, before making a decision about which to hire.
We recommend against hiring companies that are unwilling to answer questions or provide references. Remember, this is a big investment. You should have access to all the information you need in order to make the best decision for yourself and your family.
How much experience do your employees have?
Can you provide references, names and numbers of other customers for whom you've worked? (We recommend contacting more than one previous customer of a company when checking references.)
Do you offer free in-home consultations?
Can I get a free written estimate with no obligation before I decide if I want to hire you?
I plan to file a claim with my homeowner's insurance company to cover the cost of mold remediation. Are you accustomed to working with insurance companies? Can you provide the documentation my insurance company requires? (If you want the work to be covered by your homeowner's insurance, check with your insurance company to see if they require you to use any particular mold removal service or if you can choose any company you like.)
Do you offer any kind of guarantee for your work? What happens if I have my home tested for mold after the mold remediation is completed and mold is still found? (And we do recommend you have your home tested for mold after the job has been completed. For a list of certified mold testers in your area.)
How soon could you begin the job if I decide to hire you?
To Find Mold Remediation Services Near You
To assist you with your search for a mold remediation service, we'd like to offer you a list of professional mold removal services in your area. While we cannot make any guarantees about any particular company, we believe these companies provide quality services. Be sure to ask questions and also request references. For a list of mold removal services near you
How to Hire the Right Mold Remediation Company
Water damage from floods or even leaky pipes can cause serious mold damage to both commercial and residential properties. In most cases, the damage goes unnoticed for long periods as it usually occurs in isolated areas such as the basement. Dealing with mold and smelly odors is a difficult situation for any homeowner.
Upon discovery of mold, fungus, or mildew, homeowners or managers of the affected property should hire mold mitigation experts at once as any further delays could cause structural damage and is hazardous for the health of the inhabitants. Once water damage has been set in, only experts armed with professional gear can completely root out the problem, eliminating foul odors and stains that decrease the value of your property
Experience Always Counts
As the owner of a mold-infested property, you should consider hiring a restoration company that has experience in mold removal services. Mold removal companies with a solid reputation and a well-trained workforce should be given priority. Homeowners should avoid contractors that visit different localities with a few tools and claim to be experts at mold removal. Well established companies should have a physical location
Insurance and License
The most optimal restoration companies should have licenses and insurance for mold mitigation. A reputable company would have insurance against any damage caused by its employees in dealing with fungus, molds, and dangerous chemicals. Homeowners should avoid going to uninsured contractors as a cheaper option because any damages by their crew are transferred to the client. This ends up causing more damage than the mold issue itself.
Prices Offers and Estimates
Reputable companies offering cleanup and restoration services will be able to give their potential customers free estimates. Homeowners are advised to get a quick quote from different companies over a call or via appointments. You shouldn't be afraid to ask questions to get the best value for the money you are paying.
MOLD REMOVAL & REMEDIATION
"Black mold" strikes fear into the hearts of homeowners with good reason. It can cause serious health issues for everyone. Especially vulnerable are the very young and very old. There's no reason to panic if you find this unwelcome visitor in your home, but it is extremely important that you have a professional inspection as soon as possible.
A Safe Solution
Break the Mold knows how to identify the root cause of your mold problem and eliminate the conditions that allowed the mold (black or other types) to grow in the first place. Using a safe, non-toxic treatment, we'll treat existing mold and show you how to take steps to help keep it from becoming a problem again. Prevention is key!
Custom Treatment for Your Situation
When it comes to mold, there are no generic answers; every situation and every home is unique. This is why we always start with an inspection. This allows us to craft a plan specifically for your home
Executing the plan almost always involves minor construction work to address moisture issues. You can handle this yourself or we can do it for you using trusted and licensed contractors we've worked with before. The amount of work needed depends on your specific situation.
The mold remediation itself is done using a unique and proven mold removal process that effectively and safely decontaminates your home. Break the Mold uses a less labor-intensive procedure than traditional methods, making our solution surprisingly affordable.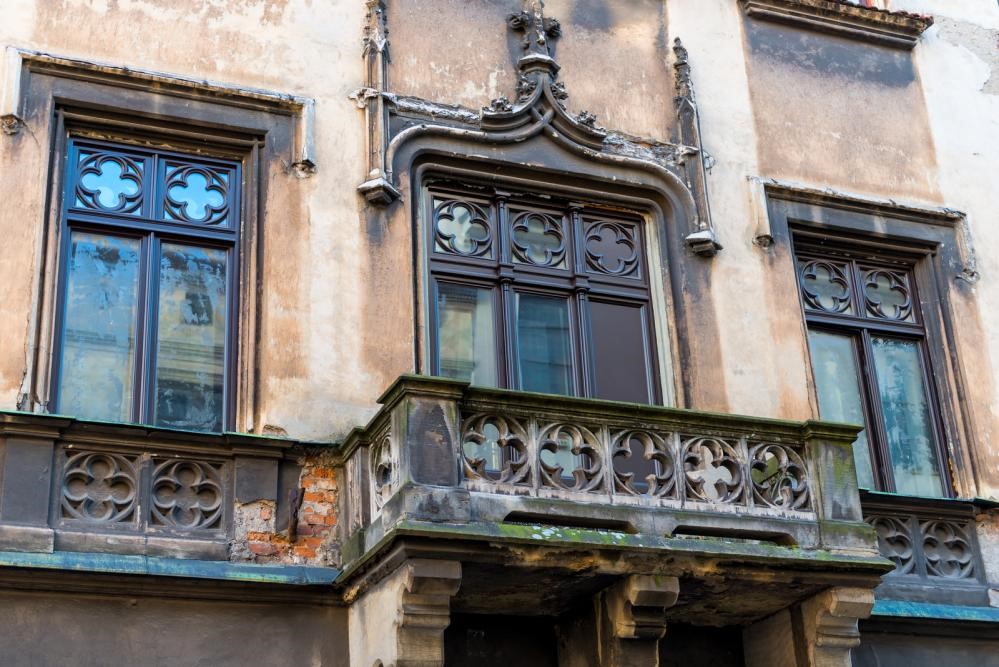 Tips for Using Microfiber Cloths during Mold Remediation
If you haven't included cleaning with microfiber as part of your mold remediation regimen, you're missing out on a great method of removing mold particles. Microfiber cloths are not only ultra-absorbent, but their small fibers can help capture mold spores you might otherwise miss. Here's more on how microfiber is a smart way to finish up mold restoration
Use Microfiber Cloths to Remove Mold Particles from Surfaces
Removal of mold involves the use of air filtration devices, which minimize the spread of airborne contamination, and fogging, which helps to better control particles. Fogging adds small droplets of liquid to the air to force mold particles to cling together, further preventing them from spreading. Though these methods do a thorough job of removing particles from the air, they can still leave behind particles on surfaces that even vacuums might miss.
Microfiber, on the other hand, does an exceptional job at removing particles from surfaces. Microfiber cloths have small fibers that lock in any and all dust, dirt, and spores. These fibers tend to be much smaller in size compared to fibers in standard cleaning cloths, such as cotton making them ideal for capturing the smallest of particles.
To put microfiber's incredibly small size into perspective, it is at least 1/100th the diameter of a human hair. Microfiber must be smaller than 1 denier (a unit of measurement that expresses fiber thickness), and high-quality microfiber used for cleaning is often 0.5 denier or smaller, some even as low as 0.1! Mold spores are measured in micrometers (microns), 10 Micrometers (Microns) is equal to 1 Denier. Mold spores on average range anywhere from 3-100 Microns, meaning that a high-quality microfiber (5 microns or less), is effective at picking them up.
Choosing Microfiber Cloths For Mold Restoration
Not all microfiber cloths are the same. There are a variety of different weaves, types, and thicknesses that make each cloth great for different uses. Below we'll go over what type of microfiber cloths are the best to use for mold restoration.